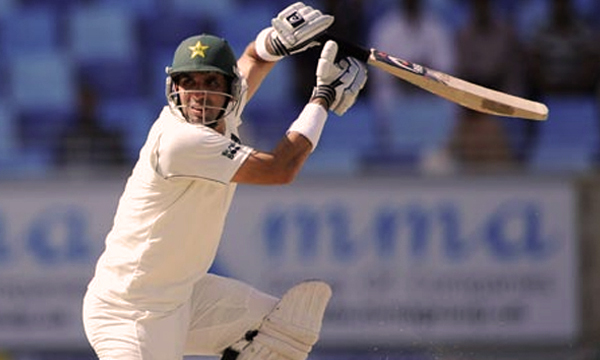 DUBAI: Pakistani Test Cricketer Misbah-ul-Haq's name was in the top ten rankings for batsmen, ARY News reported. Pakistan stands at 4th position in ICC Test Championship as revealed by the International Cricket Council (ICC) on Tuesday.
ICC revealed the latest rankings of the Test Championship, on Tuesday. Joe Root of England scored the highest ranking with 886 ratings, whereas South Africa's A.B de Villiers and New Zealand's K.S. Williamson's came at the second and third position after making 881 and 878 ratings respectively.
On the other hand, Younus Khan from Pakistan came at 6th position with 826 ratings while test cricketer Misbah-ul-Haq scored a 10th position with 764 ratings in Test Batsmen ICC Player Rankings.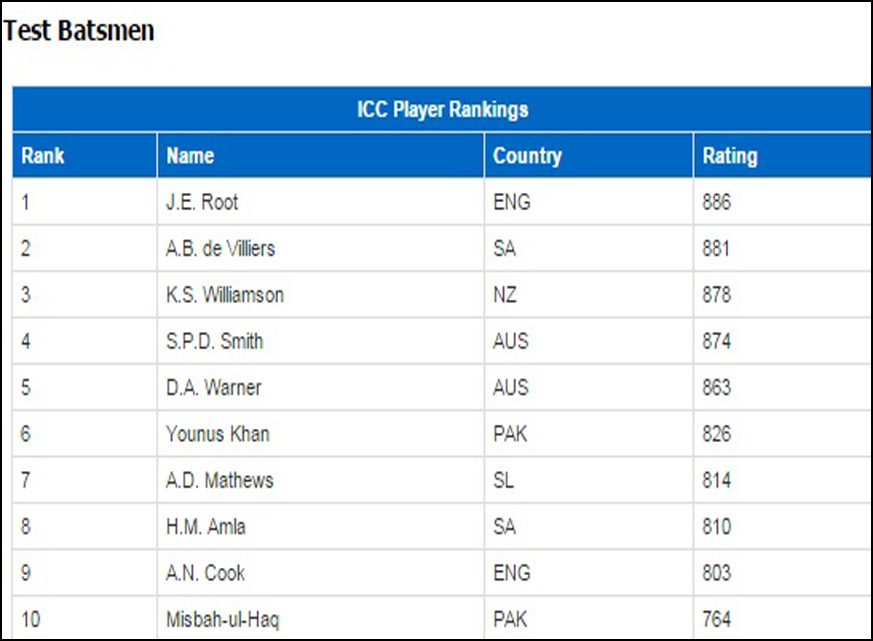 ICC T20 World Cup Twenty20 2016: Logo, Schedule & Qualifiers
ICC also revealed the ranking scores for test bowlers. D.W. Steyn of South Africa scored the highest ranking with 875 ratings. R. Ashwin from India scored the second highest ranking with 871 ratings. J.M. Anderson of England and Yasir Hussain from Pakistan acquired the 3rd position with 846 ratings respectively.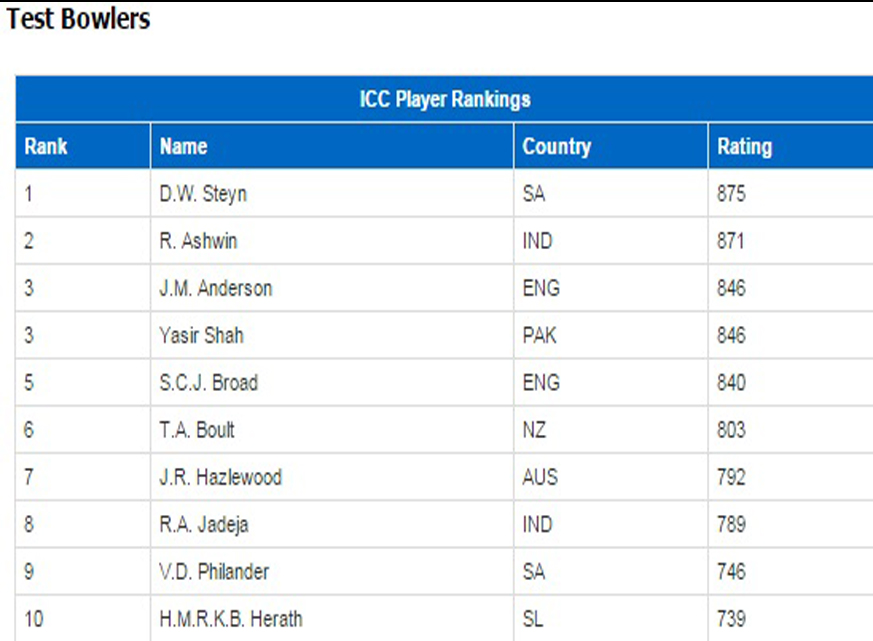 The All Rounder's rankings revealed by the ICC board disclosed that Muhammad Hafeez of Pakistan scored the 7th position with 242 ratings, whereas, in the ICC Test Championship rating, Pakistan stands at a 4th position with 106 ratings.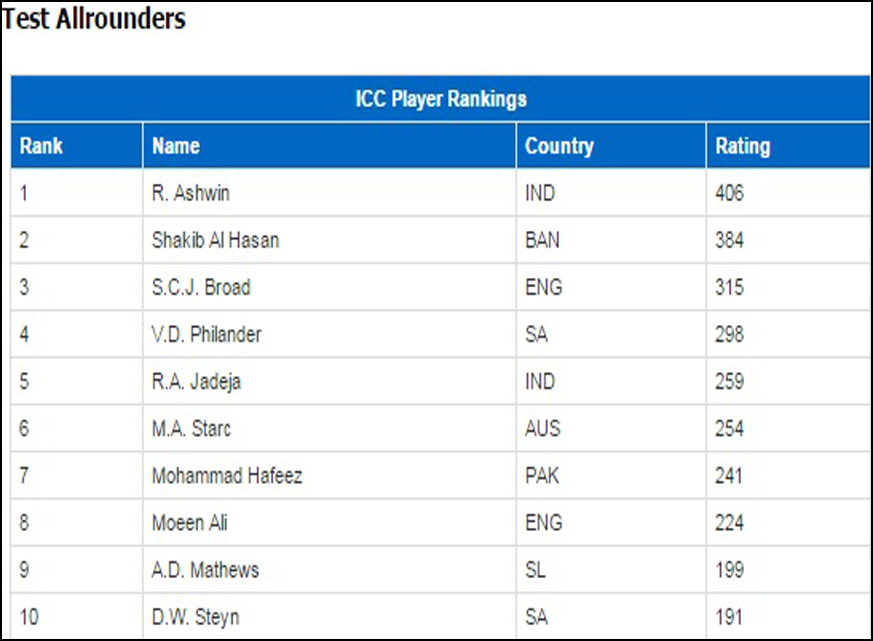 Stay tuned to Brandsynario for further updates!