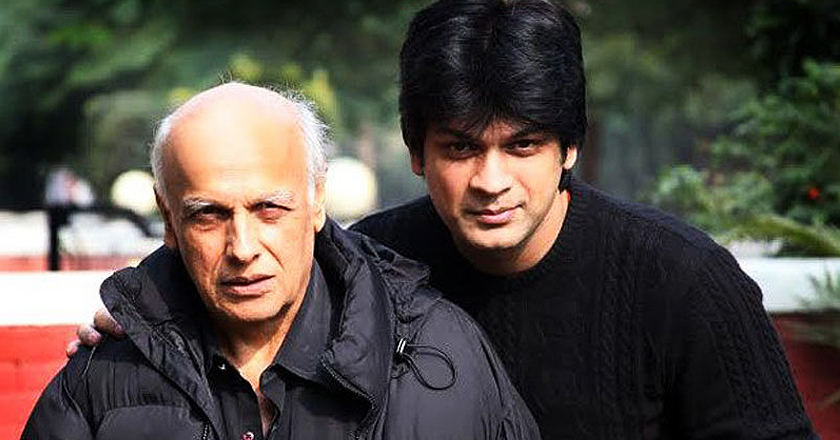 As the film and TV industry of Pakistan and India come together to create new cultural bonds, Mahesh Bhatt has revived his idea for bringing neighbors across the border together with theatre.
An idea initiated back in 2013 but rebuffed due to political reasons, is rumored to bring together the India actor Imran Zahid, the Pakistani actress Mehwish Hayat Khan and director Danish Iqbal from India and Malik Aslam from Pakistan for the theatrical play, Milne Do. 
According to Mahesh Bhatt, the play will be an adaptation of Shakespeare's Rome & Juliet.
Mahesh Bhatt's upcoming Play "Milne Do" will based on Shakespeare's famous play "Romeo and Juliet" : http://t.co/vMNRou6GO5

— Mahesh Bhatt (@MaheshNBhatt) December 18, 2014
According to a leading Indian newspaper, the Indian duo, Imran Zahid and Danish Iqbal, will be visiting Lahore on 14th December for four days to hold auditions for the play and finalize other details. While talking about his trip to Pakistan, Zahid was quoted saying, "I'm leaving for Lahore, Pakistan, on December 14 on a four-day trip along with director Danish Iqbal. We will be finalizing the script, cast and rehearsal schedule with Malik Aslam of famed Pakistani theatre group, Azad, who will be co-directing the play."
The play will have two musical performances, at the beginning and at the end of the play, with musical artists from both the countries. While the popular band, Laal, has been confirmed on the Pakistani end, the Indian band Euphoria is still under talks about making an appearance. Both the bands have previously performed across the borders, with Prakash Sen from Euphoria excited for the upcoming venture:
"Imran had contacted me recently to join this endeavour. I'm scheduled to meet him after he returns from Lahore. After that, we will sit down to work things out. However, on the personal front, I'm pretty much excited to become a part of it. This would be my second performance in Pakistan after 2008. I want to do everything I can to make things work between the two countries."
With Mahesh Bhatt backing the production of the play and Pakistani Deputy High Commissioner, Mansoor Ahmed Khan, on board with full co-operation, the play is likely to be another successful idea to bring the people of both the countries together through art and culture.