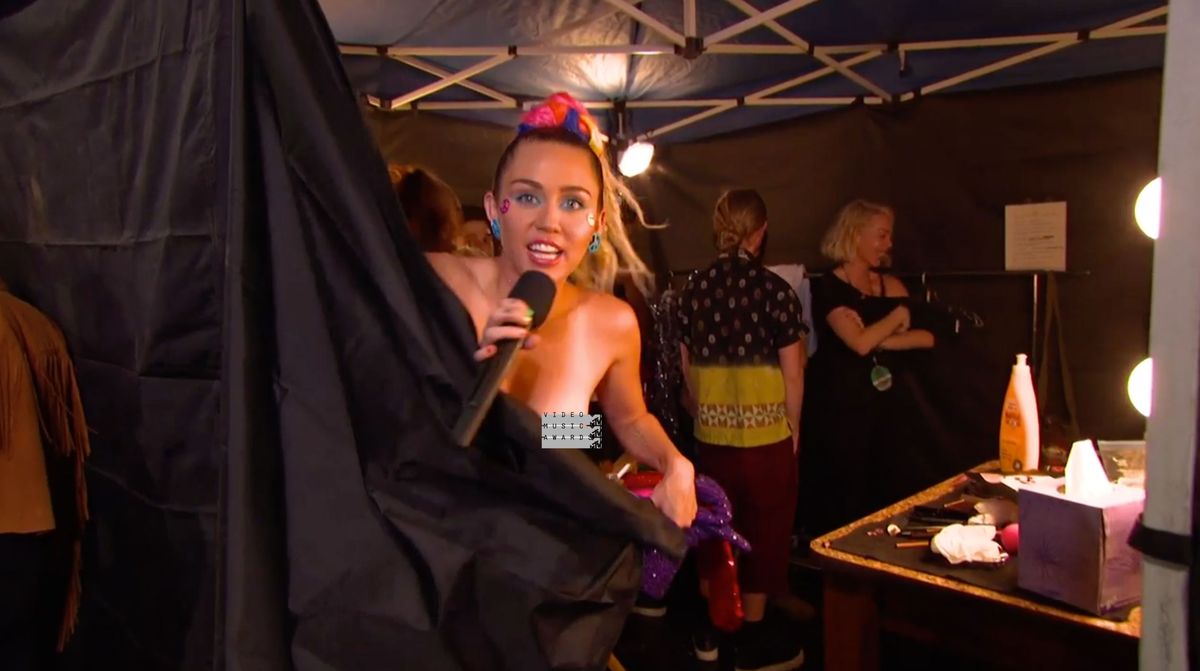 The moment the controversial pop singer Miley Cyrus was declared as the host of the MTV Video Music Awards 2015, we were sure that the starlet will be shocking the world yet again with her new series of bizarre stunts.
Apparently this time, she tried hard to make history on her own by being as brazen in her fashion statements as she could possibly get!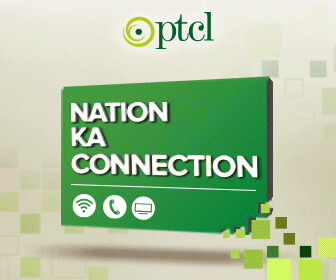 Check out these flashy looks of the songstress, leading the coveted ceremony with her wild style on the loose.
Warning: Major NSFW moments ahead!
The 22-year old turned heads over the red carpet with an outrageous silver bejeweled suspender outfit with a bared chest and back along with thigh-high shiny boots. Bright blue liner, bold red lips and super high ponytail, her debut look  prepped us for her perpetual round of sartorial shocks, set for the evening.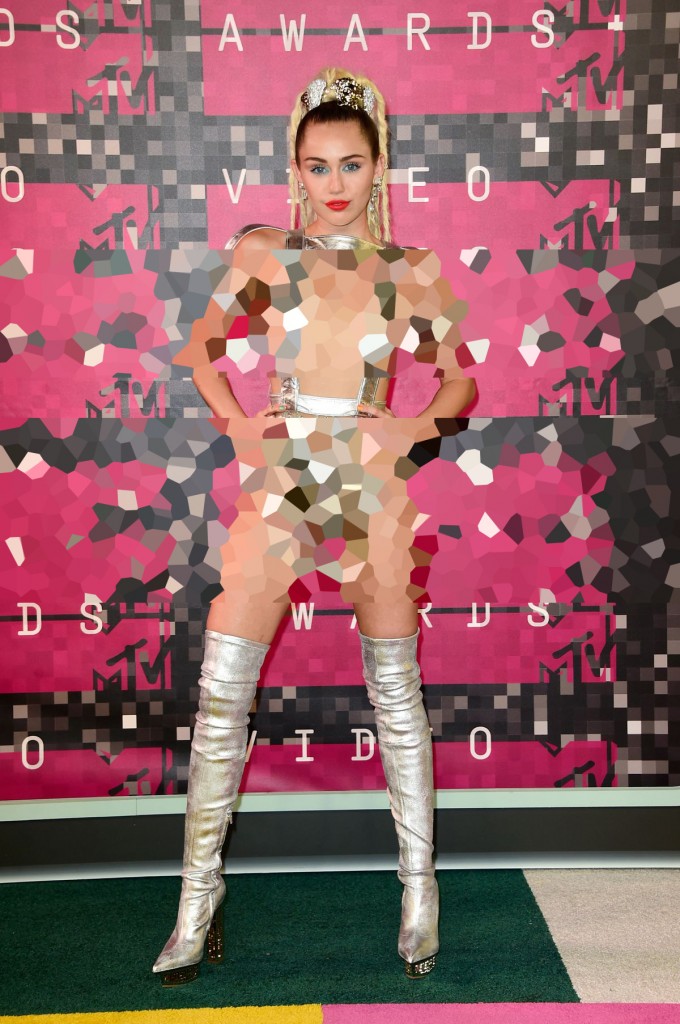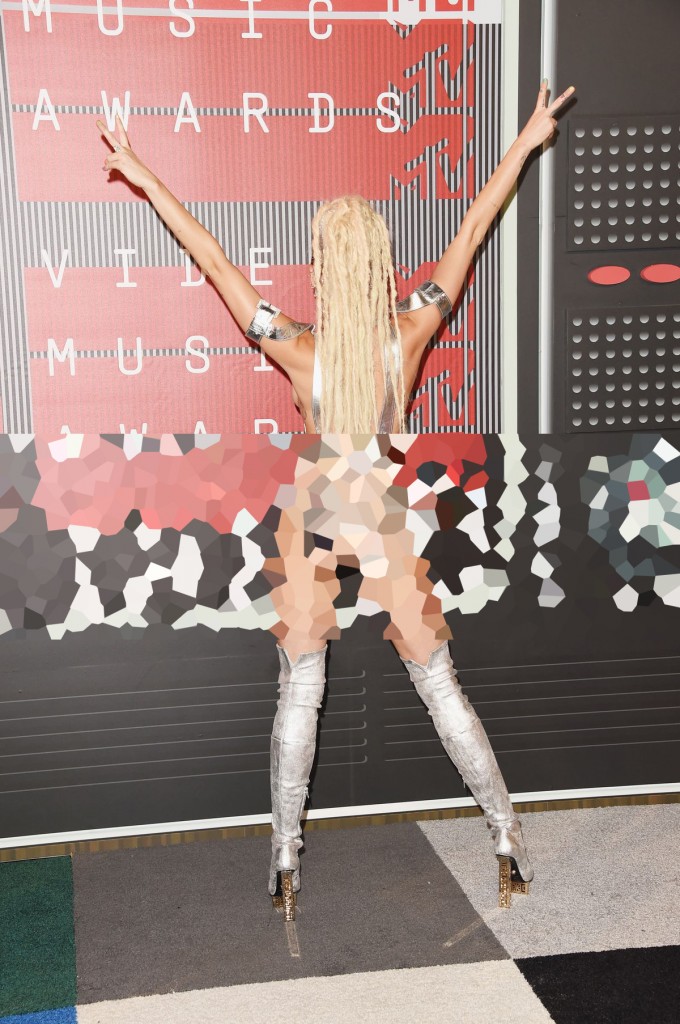 Cyrus kick-started the award show adorned in an eye-popping, neon sequined jumpsuit with a revealing neckline and paired it with a fluffy fake flower shrug.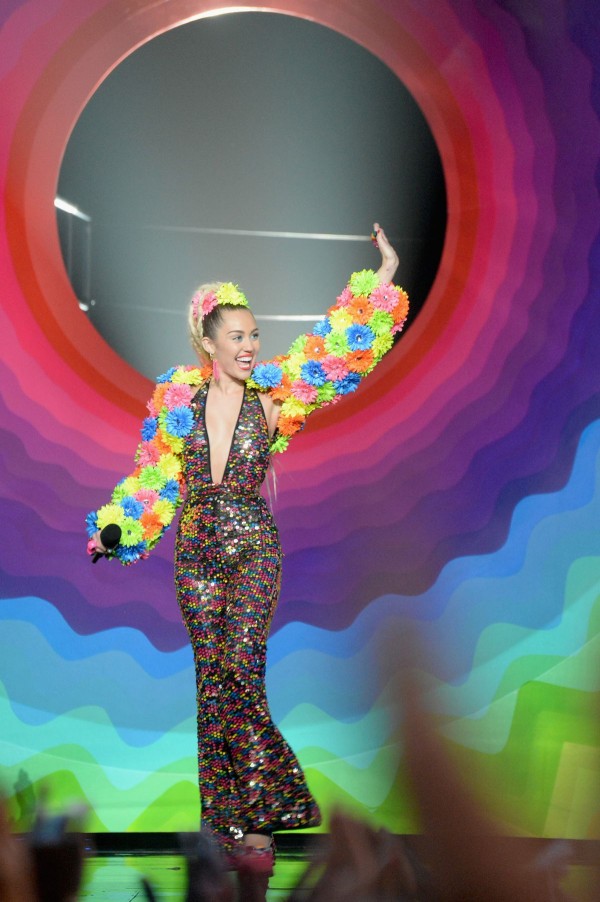 The star did a "Lessons on Instagram" skit in  a cringe-worthy furry jacket in orange and pink. The outfit had creepy eyes plastered on the front coupled with glittery gold pants.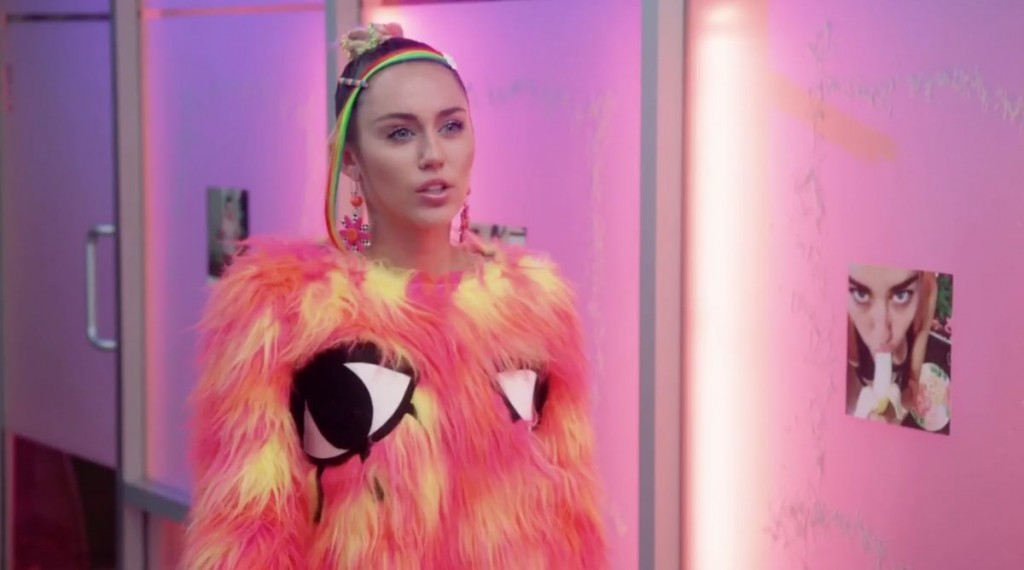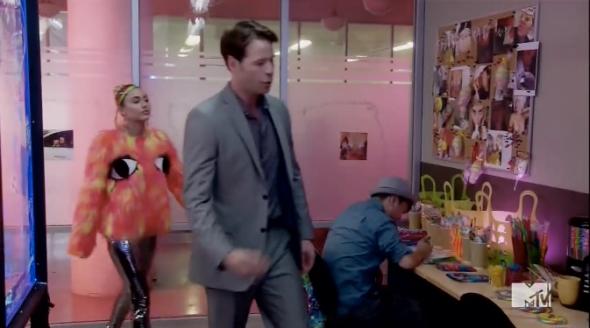 Next she flaunted an awfully short and skimpy, white cut-out ensemble embedded with marshmallow-like buttons.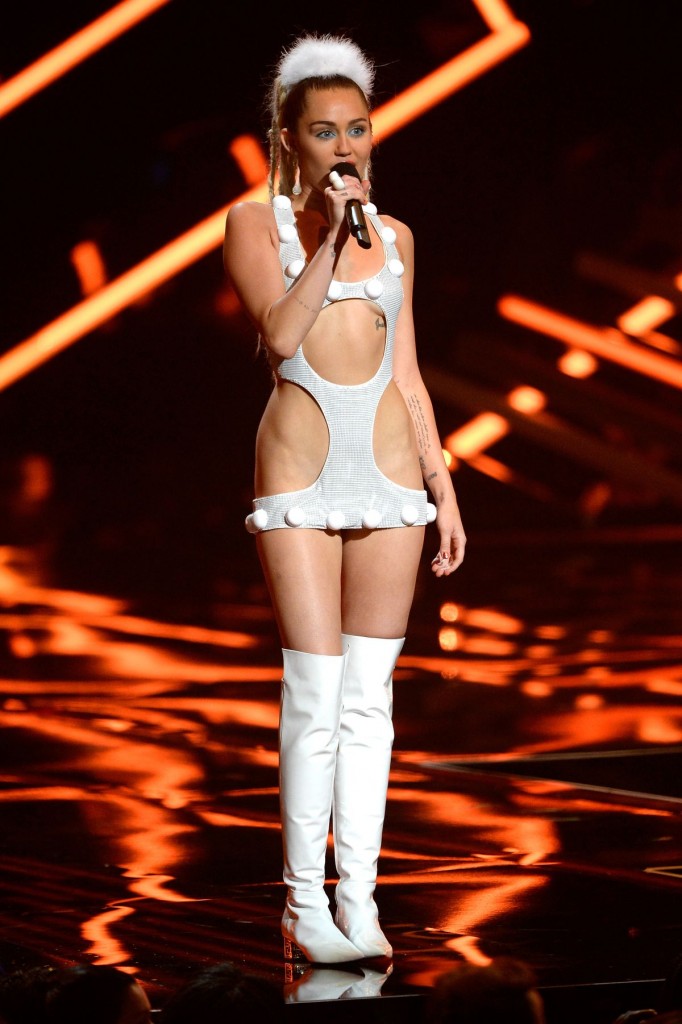 Continuing her senseless spree of styles, she paraded down the stage in a large eye-balled bra with a lip-shaped, pink skirt.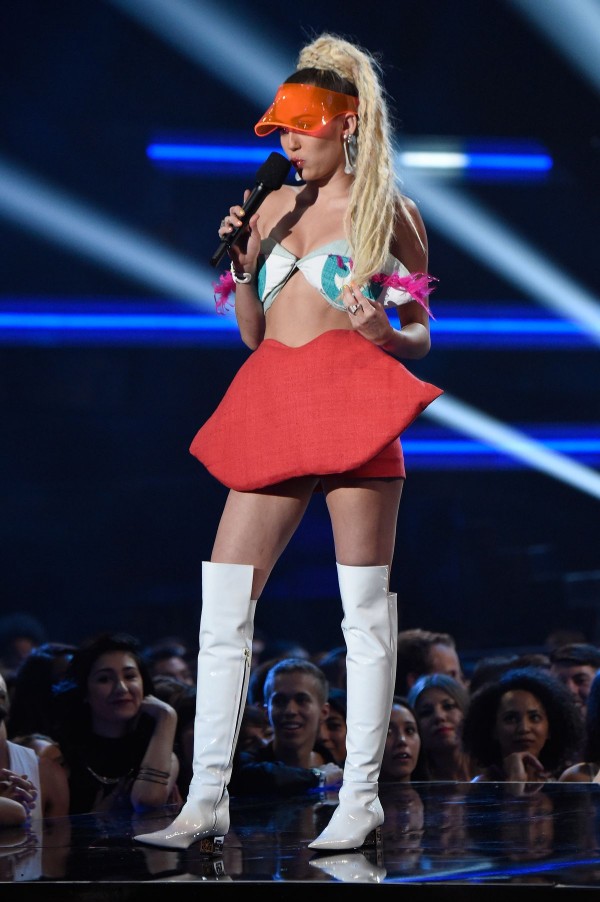 Perhaps, Miley's most ghastly look of the MTV VMA Awards 2015 was her nude dress made out of sheer plastic, with strategically placed huge colored buttons, which will oddly remind you of M&Ms.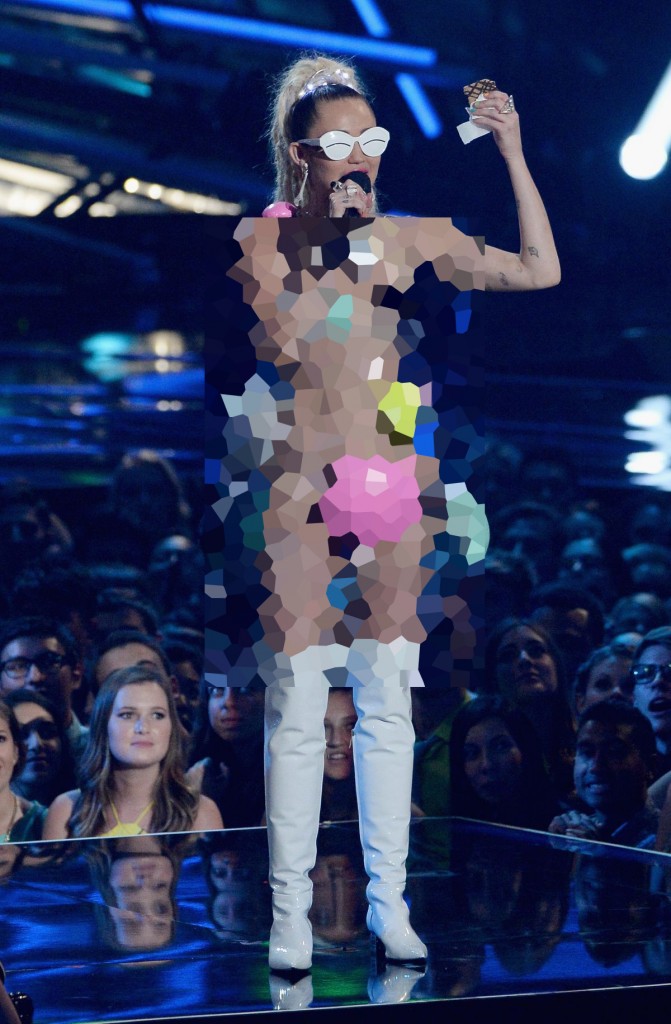 Later, she went all scruffy and hairy in this tinsel dress.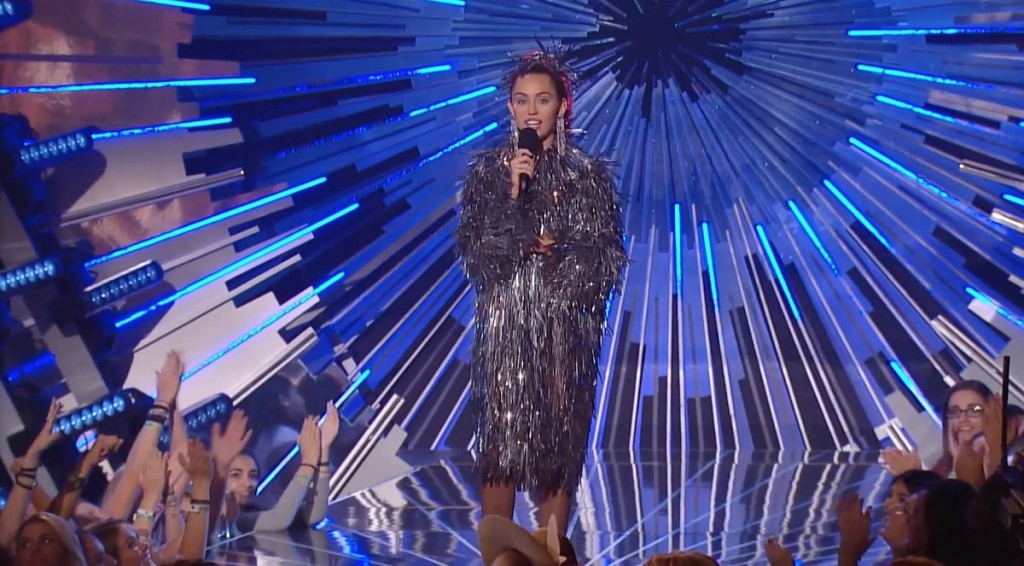 But then she tore it off right on the stage to give everyone an eyeful of herself in a scanty, high-cut white bodysuit.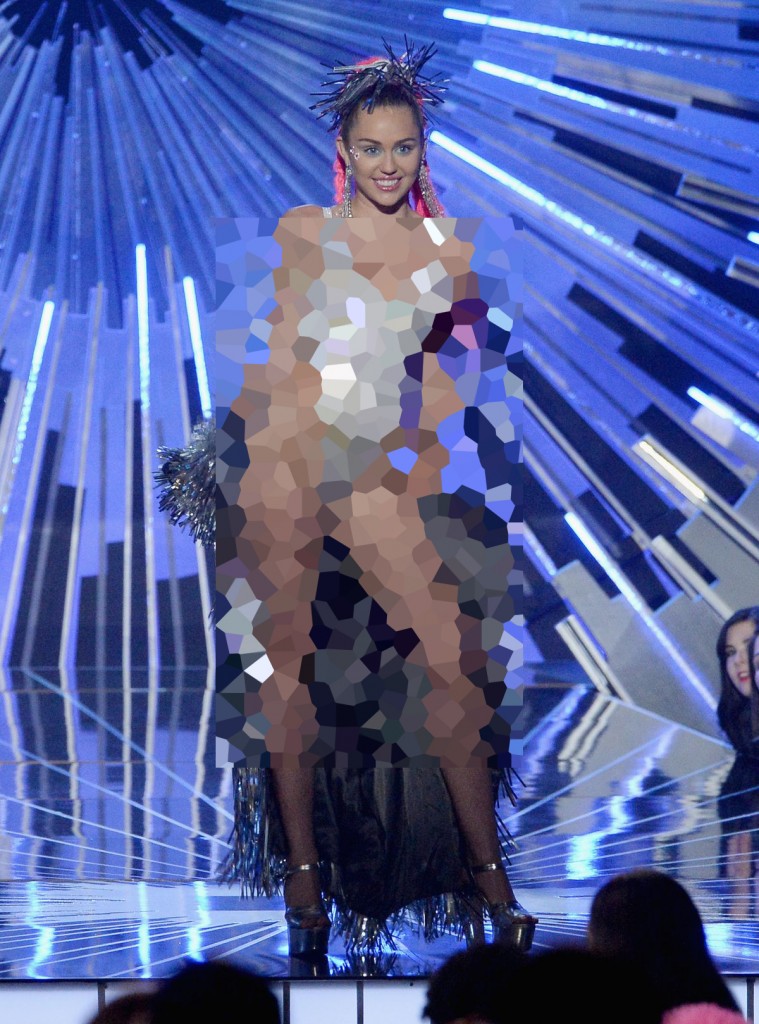 What's more, she took inspiration from the rainbow FB displays of the pro-LGBT right movement and dressed as a multi-colored box for some peculiar reason.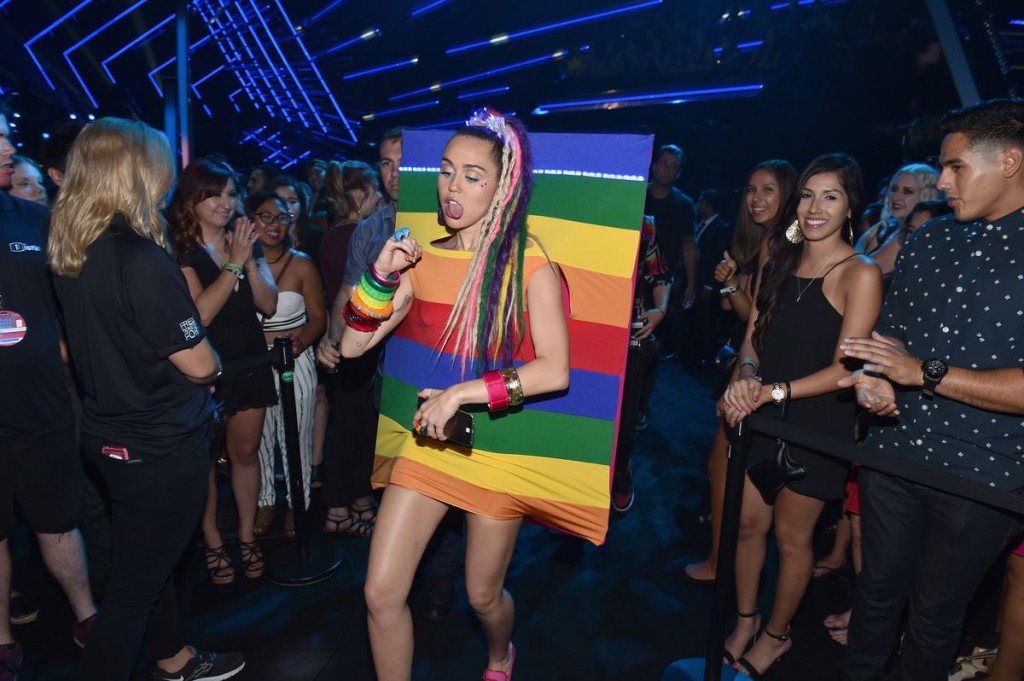 Her final change for the ceremony was this cut-out art deco costume with purple peace shades.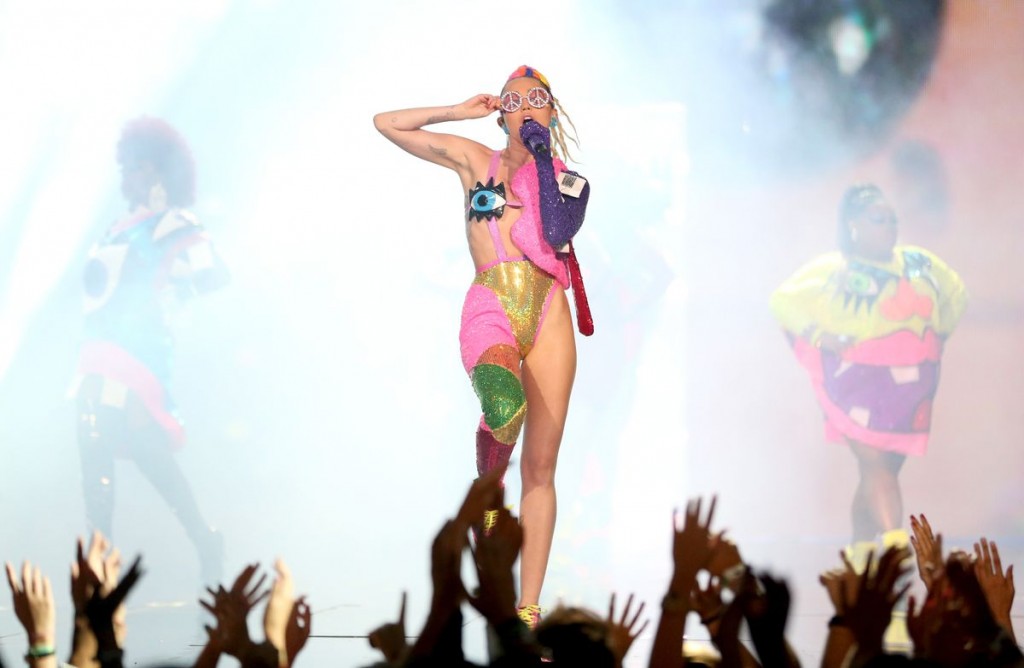 And then, when we all thought she was done with her abnormal attires, she met the press in the ugliest bubblegum pink, tight-fitted dress that screamed "Do it".