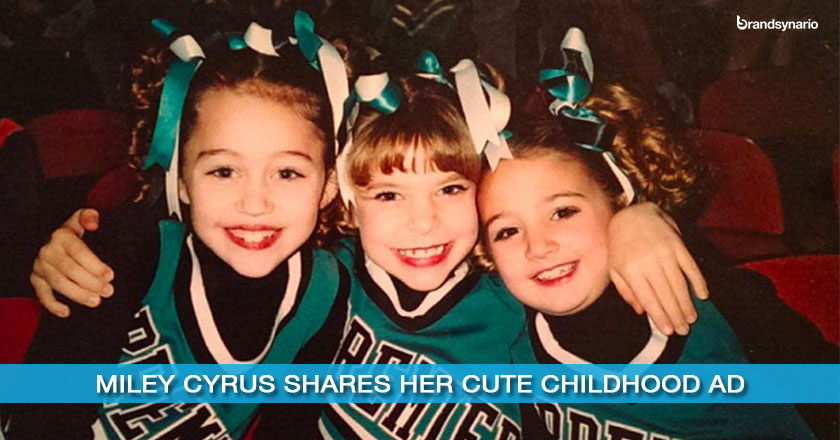 Miley Cyrus shared a beautiful childhood memory re4cently Instagram, that showcases her time as an adorable child actor. Obviously, that sparked a long chain of conversation on her official Instagram account.
Check out very rare commercial that Miley Shared herself, Watch Miley Cyrus in a way not many would remember:
As you one can observe the social media population of the pop-star, the Instagram 'Share' has already received, 511,000 Likes and more than 13,000 Comments.
It's not a secret that Miley started off in her career, at a very young age. The Disney Princess was only 11 when she was casted as Hanna Montanna and gained International fame, before which, Miley had starred in a few local television commercials.
However, the now 21-year-old pop star neither is as adorable nor unanimously admired. Miley's Curse-of-the-Twerk started with 'We Can't Stop', Peaked in the controversial performance of the VMA, followed up in a skin-showing-exhibition in 'Wrecking Ball' and then it took the last leap in 'Adore You'. 
Ironically, the Woman in the ad says, 'Guess what I found?!' and of all the things one has found of Miley Cyrus in the last few months, the question brings a sense of mockery with it.