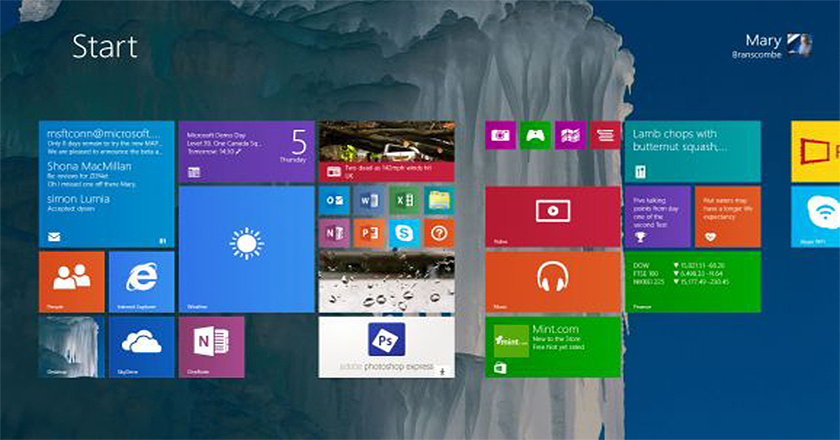 With the release of the Apple iPhone 6, the Samsung Galaxy Note 4, and now the much-improved Windows Operating System (OS), Windows 9 is all geared up to be announced  next month in September – it seems, September could well turn out to be a very exciting month for all the tech-enthusiasts around the world.
Windows 9 – Release Date
Windows 9, codenamed 'Threshold', was scheduled to be released in the second or third quarter of 2015. But the considerably shaky performance of Windows 8 and Windows 8.1, coupled with the appointment of Microsoft's new CEO, Satya Nadella, has somewhat forced the tech giants to release the beta version of the latest OS to programmers and developers, globally, as early as September 30th, 2014.
After the unprecedented success of its predecessor, Windows XP and Windows 7, the revamped and much-overhauled Microsoft Windows 8 and Windows 8.1 did not quite live up to the high level of expectations set by their precursors.
Windows XP and Windows 7 were both known to be universally user-friendly and had easy-to-navigate interfaces, and shared familiarity.
With Windows 8, Microsoft took the change to new heights, and although the interface was dramatically changed (the Start menu was replaced with an app launcher that takes up the entire screen) and had a far greater visual appeal, the change meant that there was a far steeper learning curve for the long-time Windows users. The Windows 8 with its squared, window-shaped icons, was designed keeping in mind its use more in Windows Phones rather than the PCs and laptops. 
Windows 9 – Features and Interface?
Microsoft has designed the new Windows 9 keeping in mind user-friendliness and easy-on-the-eye features.
Some sources suggest that the ambition shown by Microsoft for Windows 9 is that it needs a 'deeply personal, universally human way of operating'.
This could mean that the new OS would integrate Microsoft's digital assistant, Cortana, which implies that voice search and other voice-activated interactions would continue on from the Windows 8.1 OS.
Additionally, the more obvious alteration from the previous OS may be of the two-column Start Menu that would combine old apps and a variety of modern apps. One rumor that dazzles the mind, is that the first upgrade from Windows 8 (or Windows 8.1) to Windows 9 would be free, allowing users to change (or upgrade) their OS without having the need to pay for it. This is the first time Microsoft has been allowed free upgrades to its users.
Microsoft Windows XP proved to be quite a success following Windows 98, while Windows 7 was extremely popular against its precursor Windows Vista. Can 'Threshold' repeat the same success following the debacle of Windows 8? Successful or not, this could well turn out to be Microsoft's biggest OS release to date!