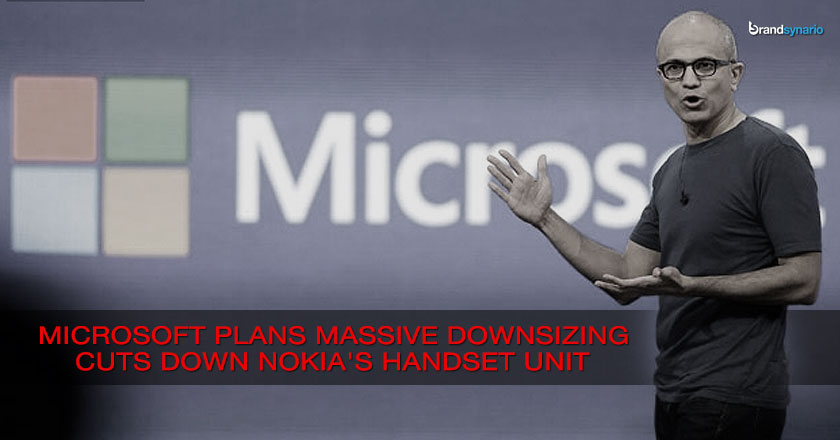 For the first time in its 39 year history, U.S software giant Microsoft is gearing up for its largest layoff yet, slashing up to 18 000 jobs from its workforce over the year 2015.
"The first step to building the right organization for our ambitions is to re-align our workforce," said Microsoft CEO, Satya Nadella wrote to employees in a memo. "Making these decisions to change are difficult, but necessary," he added.
The move comes as the tech tycoon also announced the end of Android Nokia X smartphones, shifting them to the Lumia family fitted with Windows Phone technology.
"To win in the higher price tiers, we will focus on breakthrough innovation that expresses and enlivens Microsoft's digital work and digital life experiences." said Nadella.
Axing up to 14% of its workforce, the new boss of Microsoft is aiming to trim down its operations and move towards a "cloud-computing" and "mobile software" productivity firm.
To no one's surprise, a substantial number of cuts is coming from its freshly acquired business of Nokia Devices and Services, almost dividing its size and slicing up to 12500 workers from the Finnish division. Other layoffs are expected from Xbox Entertainment Studios unit.
This larger- than- expected downsizing of employees beats "trimming down" of 5800 Microsoft workers, conducted back in 2009.
However, Nokia's acquisition by Microsoft in September 2013 led to the addition of around 30000 jobs to the firm, totaling up to 1,27,104 workers, as reported on June 5th 2014.
With the software giant's commitment of $600million in annual cost saving within 18 months after the deal is done, massive job cuts were bound to come and have thus become the most colossal of all in Microsoft's history till date.