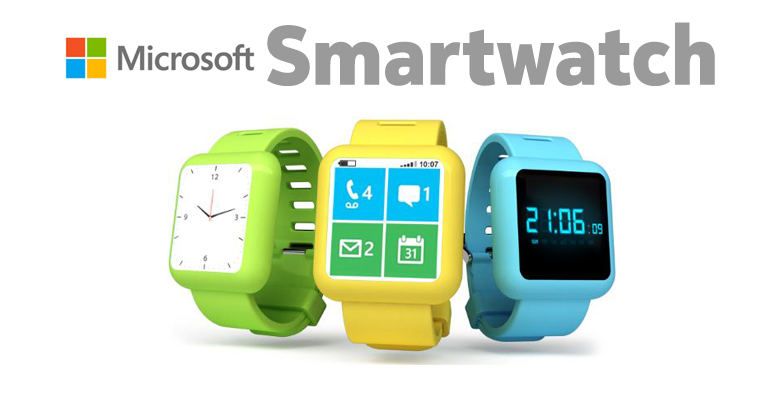 Smartwatches have been around for quite some time now, with all major technology companies including Sony, Samsung, Motorola and LG, releasing their versions one at a time. Microsoft, the apparent technology giant, has somehow lagged behind in the Smartwatch world.
After its attempt to sell the SPOT Smartwatch back in 2004, Microsoft has decided to jump the Smartwatch bandwagon again this year with the release of its latest health focused Smartwatch.
With a 1.5 inch colored screen, removable wrist bands and a battery life of over 2 days, the latest Microsoft Smartwatch is expected to release soon. The Smartwatch will have the basic features of any other Smartwatch, like displaying smartphone notifications, plus the added health tracking features. Users will be able to track a number of health attributes including their heart rate, activity level and calories burned.
These features are quite common now in most of the Smartwatches including the recently released Samsung's Gear Fit and to be released Apple Watch.
What apparently makes the Microsoft Smartwatch different from others is the fact that it is going to be compatible with numerous mobile operating systems including Google's Android and Apple's iOS. Previously, Smartwatches released by any of the companies could only be synced with their own smartphones.
Tech companies have come a long way from the calculator watches, back in the 70s to these multi-functional smart devices. However, none of the recent releases seem to stand out from each other in terms of functionality anymore. With mixed reviews for Samsung's Gear Fit and high anticipation of Apple Watch (2015 release), only time will tell how Microsoft's Smartwatch will fare in the overcrowded Smartwatch arena.