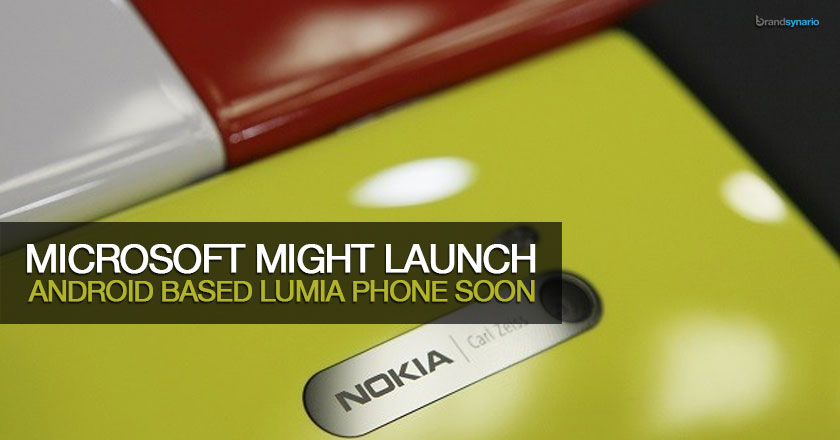 Microsoft might launch an android based Lumia phone, revealed eveleaks.
After the launch of its budget friendly, Andriod-based "", rumors are that Microsoft's new Lumia phone is the next in line could be an "Andriod" device.
EVLeaks, the internet's detective of all leak news, tweeted this on Wednesday, making way for gossips regarding Nokia's latest Lumia to be released.
Big news: Android-powered Lumia incoming, from Nokia by Microsoft – http://t.co/KKLstDDVVO

— @evleaks (@evleaks) July 7, 2014
Back in April 2014, Microsoft purchased Nokia's handset business for about $7.2 bn to establish the market for windows phone mobile operating system against IOS and Android.
If the rumors turn true then using Google owned operating software would seem to go against Microsoft's and Nokia's policy but then again, using android would definitely boost sales as Google's android hosts millions of apps and is the most used software around the world.
According to IDC's research, Android currently rules the smartphone operating system market with 81 percent of market share as of the first quarter of 2014, while Windows Phone only had about 3 percent share.
No official statement has been revealed by Microsoft yet.