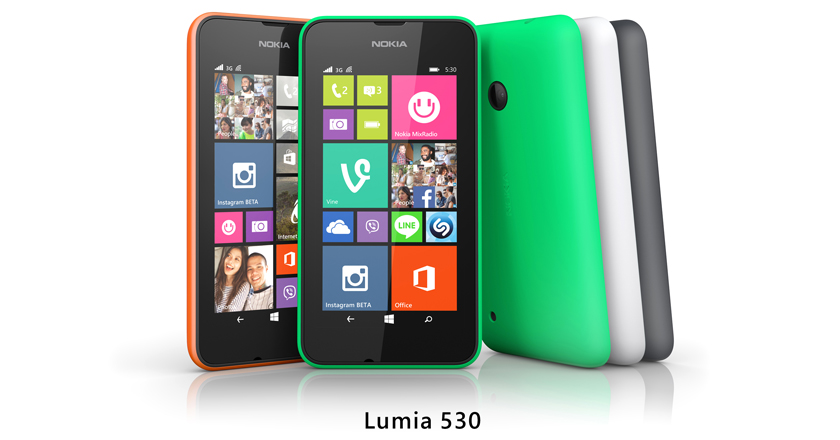 Microsoft Devices Group today announced the availability of Lumia 530 in Pakistan, the most affordable Lumia smartphone to date. It will be available for an estimated retail price of PKR 12,800/-.
Available in both single and dual SIM 3G variants, Lumia 530 falls under the affordable range and allow more people to enjoy innovations and Microsoft services found in high-end Lumia smartphones.
Commenting on the occasion, Kamran Masood Niazi, Communications Manager, Microsoft Devices Pakistan said:
"We are moving quickly to help more people experience the uncompromised Lumia technologies, third party apps, and Microsoft services that we deliver on our flagship products. Lumia 530 underscores our commitment to making affordable smartphones for everyone, and introducing more people to the best of Microsoft. Moreover, we are fully devoted towards developing the first category of devices comprising low-end feature phones to provide popular Microsoft experiences to segments in which such phones are readily used."
The device comes packed with Windows Phone 8.1, including one swipe notifications from Action Center, and the fast Word Flow keyboard. A powerful quad-core Qualcomm Snapdragon processor delivers a fast user experience of favourite apps, gaming and internet browsing on the 4-inch LCD display.
Microsoft services such as Skype and Microsoft Office are seamlessly accessible on the phone as are popular apps such as Instagram, WhatsApp, Viber and WeChat, plus key gaming apps such as Asphalt 8, also comes pre-loaded on the phone.
Also the signature Lumia apps such as Creative Studio and Glam Me, helps people take quality voice-guided selfies with the 5MP rear camera.
With 4GB of on-board memory, expandable with SD cards up to 128GB, and an additional 15GB of free cloud storage on Microsoft OneDrive lets people sync, store, access and share files between Lumia 530 and computers, laptops and tablets.
The smartphone comes with changeable cover shells in bright orange, bright green and stylish neutrals dark grey and white.
Though the latest sensation in Microsoft Lumia's is the latest Lumia 830 but Lumia 530 is still a fair value for the price being charged.