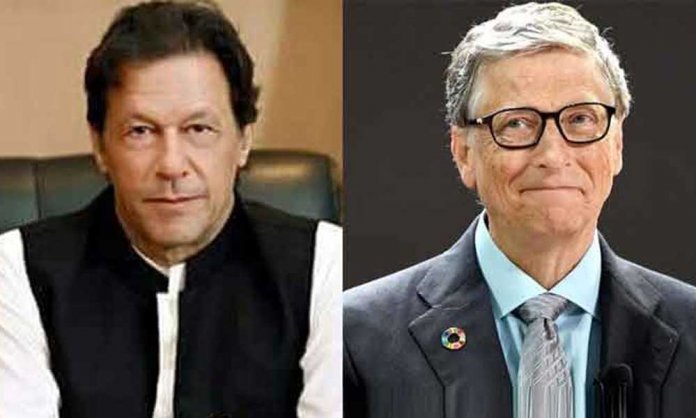 Microsoft Founder and billionaire philanthropist, Bill Gates has expressed his willingness to invest in Pakistan.
Gates drafted a letter mentioning that Microsoft is looking forward to investing in the country.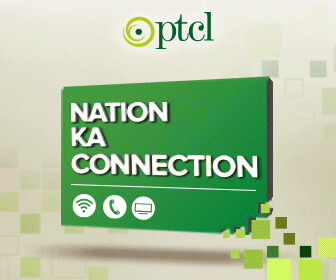 This letter was handed over to PM Imran Khan via Bill and Melinda Gates Foundation President Chris Elias.
The letter was then summarized by Khan on his social media account where he assured Gates that there are countless opportunities in Pakistan especially the IT sector for Microsft to invest in.
– @BillGates writes to @ImranKhanPTI about interest in IT investment. The letter also stated that Bill and Melinda Gates Foundation is interested in investing in the health sector of Pakistan.

https://t.co/HFICuOabrO via @techjuicepk

— PTI (@PTIofficial) January 8, 2019
Karachi Anti-Encroachment Drive: Operation in Urdu Bazaar Sparks Protest
Furthermore, the letter also read that the Bill and Melinda Gates Foundation will continue to work in Pakistan for the eradication of Poliovirus and improvement of the healthcare system in the country.
Director General World Health Organisation (WHO) Dr Tedros Adhanom Ghebreye accompanied Dr Elias and met with PM Khan to discuss the foundation's role within the country and its further development.
On the occasion, PM Khan further added:
Polio vaccination activities are well organised in close collaboration with the provinces and are directly overseen by the national, provincial and divisional task forces
Prime Minister says that Government continues to tackle #Polio eradication as a national public health emergency. He said #Pakistan attaches importance to WHO and also appreciates its role. He was talking to Director General WHO Dr. Tedros Adhanom Ghebreyesus in Islamabad today. pic.twitter.com/xOXibevMw6

— Govt of Pakistan (@pid_gov) January 8, 2019
While in conversation with both Dr Elias and Dr Ghebreye, PM Khan further added that he hopes that WHO would continue as a reliable partner to bring improvement in Pakistan's healthcare.
Dr Ghebreye said that WHO had increased its focus on public health and its country-level impact. He said WHO now has an increased emphasis on improving people's access to health-related information.
Previously, Gates wrote a letter to Khan in 2015 where he writes:
Dear Mr. Khan,

I am encouraged by your personal commitment to eliminate this disease in pakistan. your strong leadership comes at a critical time in our global efforts.

i'm imterested in your opinion on the use of mapping technology in pakistan- a technology which has helped nigeria get close to eradicating polio.
The letter further reads:
It is encouraging to see the army, federal and provincial govenrments working together under your banner 'united for health'.

This initiative is key to interrupting transmission, and it highlights how polio is truly a humanitarian priority above political and partism differences.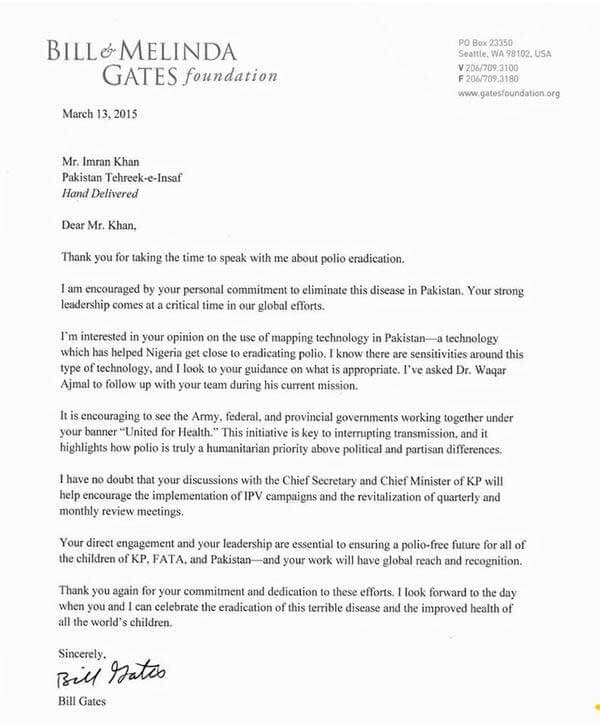 WHO and Bill and Melinda Gates Foundation have played a vital role in bringing major improvements in Pakistan's healthcare system.
Stay tuned to Brandsynario for more news and updates.
PIA Officially Discontinues Markhor Logo & Restores Old Slogan!