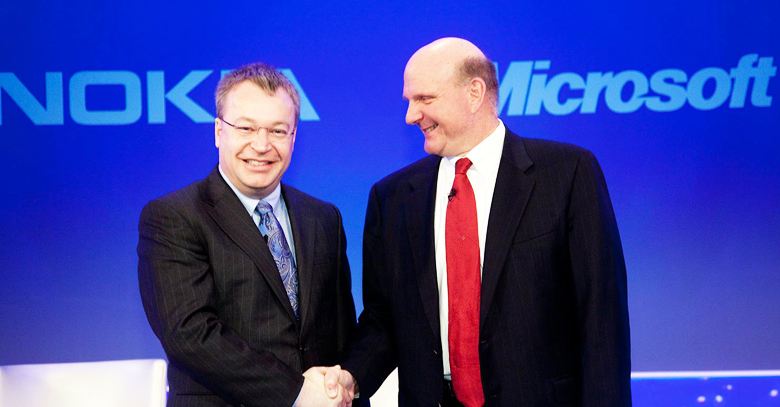 3 views
Nokia's Ex CEO and now a Microsoft employee Stephen Elop is prepared to introduce six new mobile devices, running Windows, at an event in Abu Dhabi on October 23, Wall Street Journal (WSJ) reported.
The beefed-up portfolio includes Nokia's first tablet computer and a six-inch Phablet. Nokia's rumored launch if comes through on predictions, might just impede Apple's launch of its new iPad which is also planned for today.
Microsoft acquired Nokia's smartphone division, for 7 billion dollars a month ago. Since then, this could be the first rays of hope for the century-old company. These products would be the first major product launch since the acquisition.
A few of the 'leaked' images and reports of indicate that Nokia's first RT tablet, priced around $500, might be part of the mega launch.
The tablet is reported to be called, Lumia 2520 and would incorporate a 10.1 inch screen, backed up with 8000 mAh mega-battery and a snapdragon processor of 2.2 GHz and the gorilla glass 2 used for the display will support 1080p HD quality.
Along with the tablet, a large handset, with a 6-inch screen, is also a likely candidate; particularly since Microsoft last week announced Windows Phone support for larger, full HD displays.
With these additional devices in the artillery, Microsoft acquired mobile division of Nokia expands its breadth in device ranges that would inevitably establish Microsoft's standings in the smartphone industry.
Last year, when Microsoft launched its own hardware of tablets under the name of "Surface" and "Surface Pro", reportedly Microsoft's hardware partners started seeing Microsoft as a direct competition. Ever since then, the company's hardware partners have started to back away.
Now that Microsoft owns Nokia's mobiile division, it doesn't require those partners anymore. Microsoft seems to have found its right foot with Nokia right now – and if new products do well in the market, who knows maybe Nokia's ex-CEO Stephen Elop might become Microsoft's next CEO.