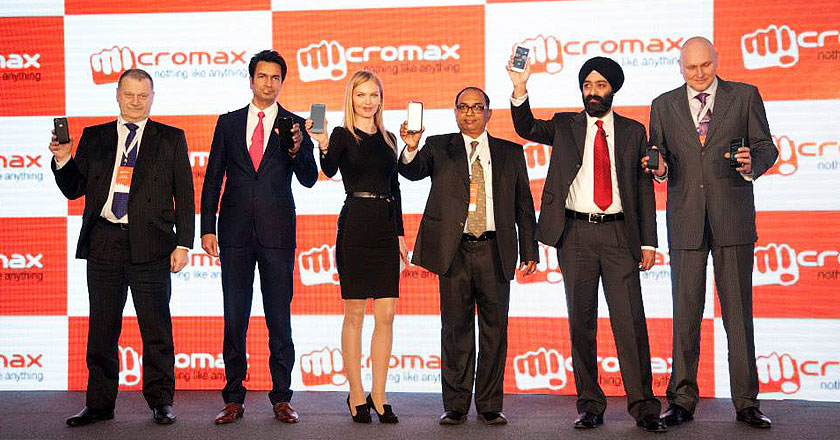 MicroMax has officially reached the Russian Grounds by launching 'Canvas Beat' and 'Canvas Social' in its initial phases. The Indian smartphone giant will operate in Russia by partnering with a leading local distributor VVP Group, the Indian brand also announced that it would be launching 14 Bolt and Canvas series Smartphones.
It would be MicroMax's fourth International venture after Bangladesh, Sri Lanka and Nepal. However, Russia is naturally the biggest front for the company not only as a gateway to the massive and excessively competitive European market but also as the biggest test for company's operational expertise.
Micormax has even launched a Russian part on their official website. Penetrating the Russian market would be Micromax's Ace smartphone Canvas Beat – which is a variant of 'MicroMAx Mad (A94)', launched recently in India – but without the famous feature of Micromax Advertising (MAd) app.
Otherwise the Canvas Beat is equipped with an 8-megapixel autofocus rear camera with a flash, and a 2MP front camera. The smartphone comes with 4GB storage (inbuilt), with no word on expandable storage (unlike Canvas 2.2), all powered by a 1900mAh battery.
The second Micromax branded Indian gadget that is being rolled out in the Russian market, is Canvas Beat (A114-R) – also a variant of Indian Canvas 2.2 (A114).
The 'R' might pertain to the phone's Russian heritage, along with some major differences in specs to its Indian form. A114-R Phablet is packed with a 4.2 Jelly Bean OS with a dual-SIM feature. It further features a 5-inch qHD (540×960 pixels) IPS display, and is powered by a 1.2GHz quad-core Broadcom BCM23550 processor along with 1GB of RAM.