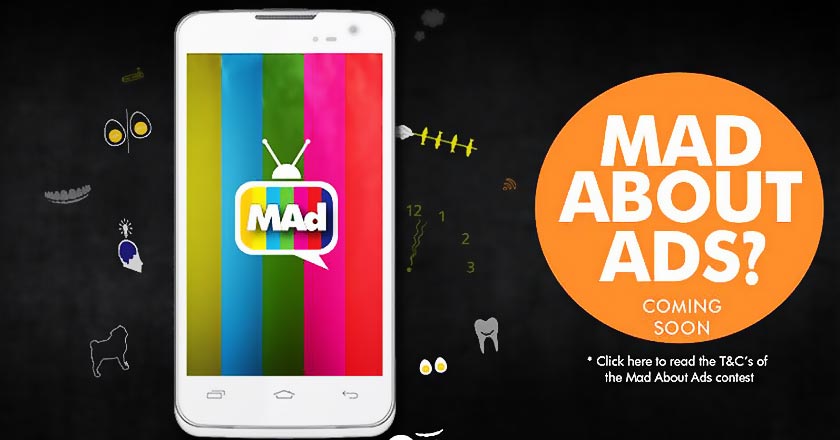 By Hassan Wasti
Nothing comes free in this world, and now with Micromax newly launched Canvas Mad A94 model the users can opt to watch advertisements and get paid for it.
This could be termed as a trendsetting move for the days to come as the new model comes with a MAd application designed for this purpose.
Micromax Advertising, or MAd, is an application that allows users to watch advertisements and get points. These points can then be converted into local currency and be credited to their phone accounts.
The app functions across all of the telecom operators affiliated with the device and the credits are facilitated to both postpaid and prepaid plans.
MAd application also brings an exciting package with M!live portal that lets users enjoy unlimited downloads of videos, games, music and wallpapers.
BBM for instant messaging and pre-installed Opera mini web browser, Kingsoft Office, Spuul and Bollywood video-streaming service are just few of the facilities that the M!Live portal have in store for its users.
Canvas Mad A94 comes equipped with Android Jelly Bean 4.2.2, and a 1.2 Ghz quad-core processor with a 4.5-inch full touch screen. The phone supports wifi and bluetooth connectivity.
Co-founder of Micromax, Rahul Sharma, believes that company designed the phone as a medium through which it can engage, connect, interact, and entertain the customers.
In a very subtle way Micromax has introduce a new trend in the marketing game, by letting consumers view advertisement at their own free will and of their choice, Micromax has allowed brands to communicate and interact with potential customers.
"[MAd] will also prove to be very significant for mobile eco-systems by solving the problem of ARPU (Average revenue per user), and contributing to the overall profitability," Sharma said.
Canvas Mad A94 will be available for INR 8490 ($138).