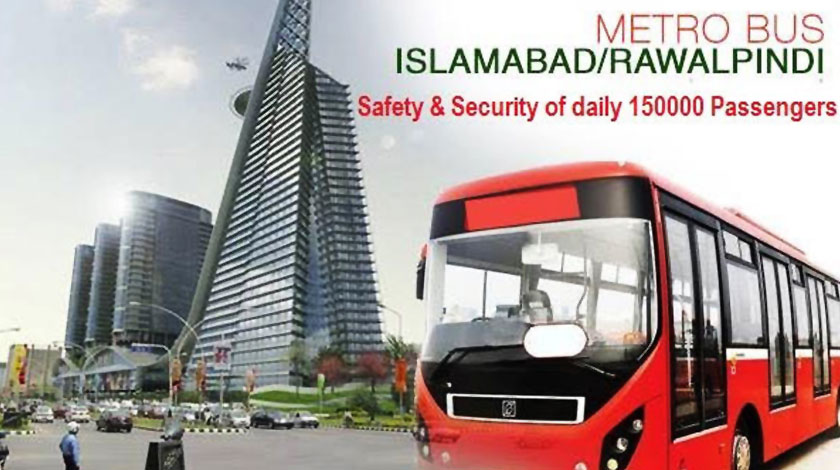 Save the Nation and Islamabad police have collaboratively installed Panic Alert systems and buttons in Metro Bus stations in the Islamabad area.
The metro bus system connects two cities; Islamabad and Rawalpindi and is a 24-km bus speedy transit system. Just a few weeks ago, the mega 60 billion rupees project was inaugurated by Prime Minister of Pakistan.
Read More: Islamabad-Rawalpindi Metro Bus Service Begins Today
The entire route covers 24 bus stations. Connected through control server to 16 different places, panic alert buttons are directly connected to Police Control, Capital Safety Program offices, Rescue 15 Station and vehicles of quick responding forces such as the police and rangers.
When in need of help from police in any sort of emergency situations such as armed attack by terrorists, bomb blast, fire, ambulance or other suspicious activities, security staff of Metro Bus stations can activate these Panic Buttons. Within 5-second of pressing the button, information will be collected in 16 different places, dispatching quick response forces of the police force.
Furthermore, it is estimated that 4.5 million passengers per month will be benefited through this efficient security system.Save The Nation Pakistan is a Safety, Security & IT Company. Trainings will be conducted by the team of Save the Nation which will train and educate the security staff (administrative and operational) of Metro Bus System related to how and in which conditions the button should be pressed.