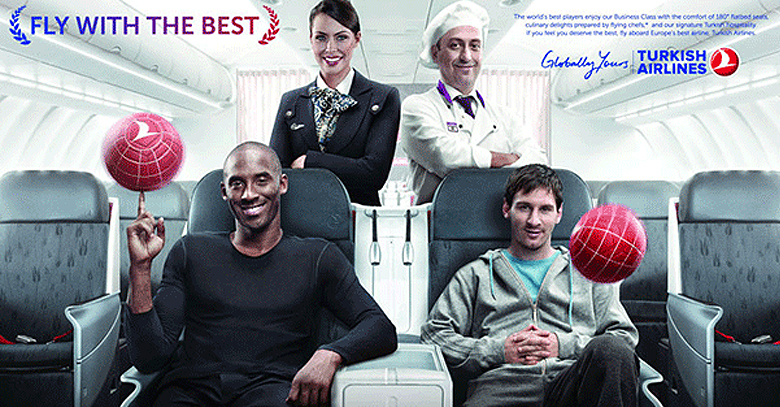 By Zulfiqar Ali Sajwani
If you list down all the ways of making yourself feel like a celebrity, taking a 'selfie' would definitely top the list. However, the recent Turkish Airlines campaign clearly makes us feel good, for it portrays that even celebrities love to take their 'selfies'.
The latest campaign by the airline showcases Argentine football sensation Lionel Messi and basketball legend Kobe Bryant taking their selfies around the world with sharks, lions and the mountains.
Keeping up with the campaigns slogan 'widen your world', the sport superstars are observed competing in this pursuit of getting the best 'selfie'. When Messi lays down the gauntlet with shots in front of Moscow's St Basil's Cathedral along with a cute monkey in Thailand, Bryant counters this challenge with the Great Wall of China and getting 'licked' by a lion.
This campaign is a follow up to a last viral ad that featured the two heartthrobs played 'anything you can do I can do better' to be the coolest in front of a kid on a flight, only to be beaten by the flight attendant who offered an ice-cream.  The ad got around than 105 million views on YouTube in the last 12 months.
We all are curious to see if the Turkish  flag carrier can capitalize on the iconic sportsmen and the 'word of the year'.
Watch the Add here: