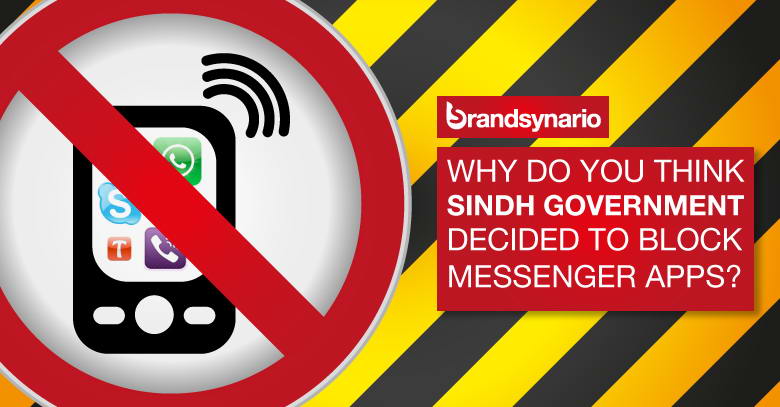 By Rozina Bhutto
"Hey dude! I'll just WhatsApp you the quickest recipe for a homemade bomb," Terrorist A said during his Viber call as he entered an upscale café with Wi-Fi facility.
"K bro! *thumbs up emoticon*. See you tomorrow in heaven! Oh wait…Let's Skype when I reach the location because dude, we don't wanna miss our target do we? I'll just stand in front of him and pretend to take a selfie and you can confirm if he is 'the guy'," Terrorist B responded while watching Prison Break.
Fast forward to next day; "Hey man, you didn't WhatsApp me the bomb recipe?" Terrorist B complained.
"You know KESC right? There was no Electricity and then my internet connection wasn't working because, duh, they were also facing a power outage so in the end no internet connection so no bomb," Terrorist A responded and Terrorist B understood completely because normal calls and using land mobile radio system or other fancy gadgets was totally out of the question for this large, organized network of criminals.
Who would want to use a cellular network when there are so many free applications available in the app stores? Even terrorists and criminals have a budget to manage.
This is what Sindh government was thinking when they decided to ban free messaging and calling applications Viber, Tango, Skype and WhatsApp in Sindh for three months.
This decision was taken after 27 officials (who probably heard the names for the fisrt time and hence, were oblivous to the pain they were causing to the not-so-ignorant masses), belonging to Sindh Police, rangers and intelligence agencies, agreed in a meeting headed by Sindh Chief minister Qaim Ali Shah that this was the only way to curb terrorism in the province, especially Karachi. Sindh information minister Sharjeel Memon confirmed the news during a media briefing on October 3.
This pilot program will take place for the next three months. Meanwhile, the government will monitor criminal activities and determine the impact of these applications on crime rate.
Once the research is complete, Sindh government can always devise a theory on 'Impact of messenger and video call applications on Crime rate in Sindh', and contest for a PhD.
"Terrorists and criminal elements are using these networks to communicate after the targeted operation was launched," Memon said during the press conference.
Memon added that the Pakistan Telecommunication Authorities (PTA) would ensure successful execution of such crimes and criminal activities.
There are a few reasons why banning such applications will do nothing to curb criminal activities in Sindh.
Unreliable Internet Connection
Imagine your internet connection falters during your Computer Applications practical exam. You would be devastated and so would a criminal who is waiting for a Skype session to finalize his/her snatching or bombing strategy.
Karachi is the only city in Sindh with infallible internet connectivity, so if a terrorist decides to move north and goes beyond Hyderabad; he is definitely in for a tough time.
Availability of Alternate Apps
If free applications are their 'thing' then they can use other free messaging and video calling applications on Google's play store or iPhone's App store such as Nimbuzz, G chat and 'Line'.
Be ready for Sharjeel Memon's next announcement stating that "Since, Line had gone 'out of line'; they would wish to ban that app as well."
Availability of Advanced Technology
Do large terrorist groups really rely on Karachi's electricity and internet connection to carry out their heinous activities? They surely have other more effective and foolproof alternatives (gadgets) to communicate with each other.
Yes, government cannot keep a check on Voice over Internet Protocol (VoIP) services which makes it an appealing option for criminal or terrorist groups but how widespread is internet connectivity in Sindh or Pakistan? Are the criminals so fearless that they lead normal lives and mingle with normal people as they plan suicide bombings in their free time?
A person who kills innocent children, targets worship places and so on, exhibits deviant behavior and cannot lead a normal life making use of all the facilities. Instead of looking deviant themself, government officials should formulate a way to monitor these applications rather than banning them and that to for three months.
What is your take on this ban on these applications?