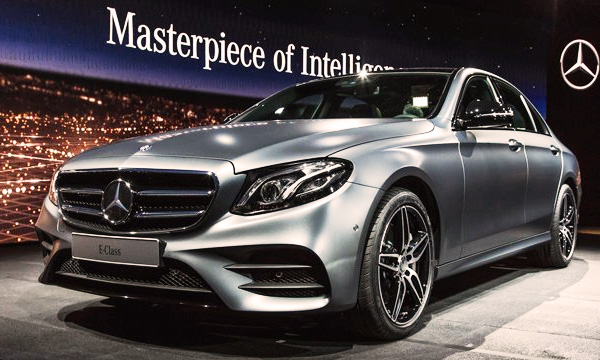 The luxurious saloon Mercedes E-200 (E Class) has been launched in Pakistan by Shahnawaz Motors –official distributors of Mercedes in the country. With an appealing design, more personalized and exclusive addition of luxury, this E-Class sedan is miles ahead on all fronts. By innovative safety and assistance, the fifth-generation E-Class a serene driving experience and ultimate riding comfort.
Development of Mercedes E-200 (W213)
It took more than 4 years in the development process of E-200 (W213) as per claims of Mercedes-Benz. Nearly 1200 engineers took part in its making and the company produced 1200 prototypes which were driven for a combined 12 million kilometers. This E-Class Mercedes has gone through more than 10,000 braking tests and was tested in severe weather conditions.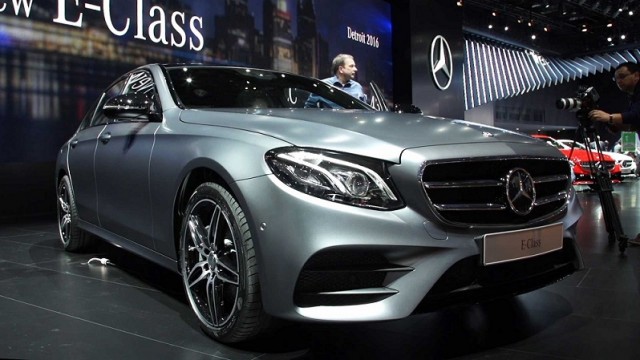 Let's overview of this E-Class masterpiece!
Exterior
The new E-Class has sporty elegance! A standard and radiator grille with three-dimensional chrome the surround along with Mercedes star on the bonnet. It features 10 spoke light alloy wheels, painted in vanadium silver, waistline trim strip in polished aluminum and rear bumper in black diffuser look.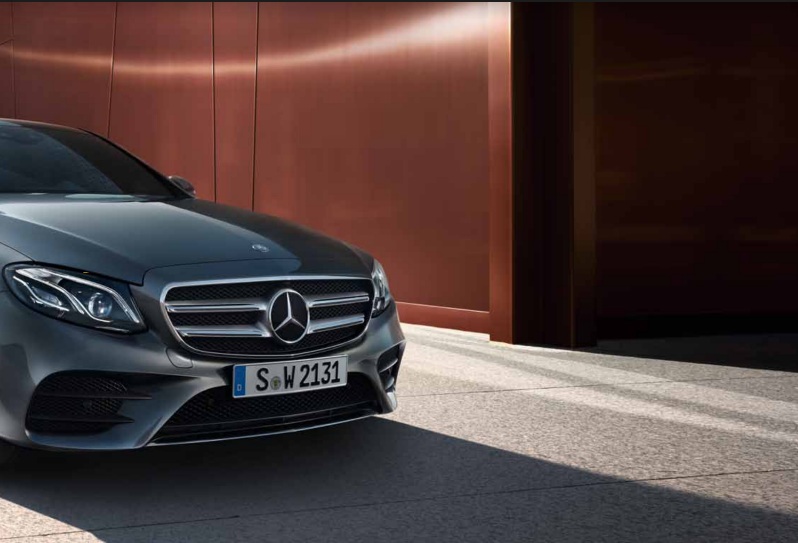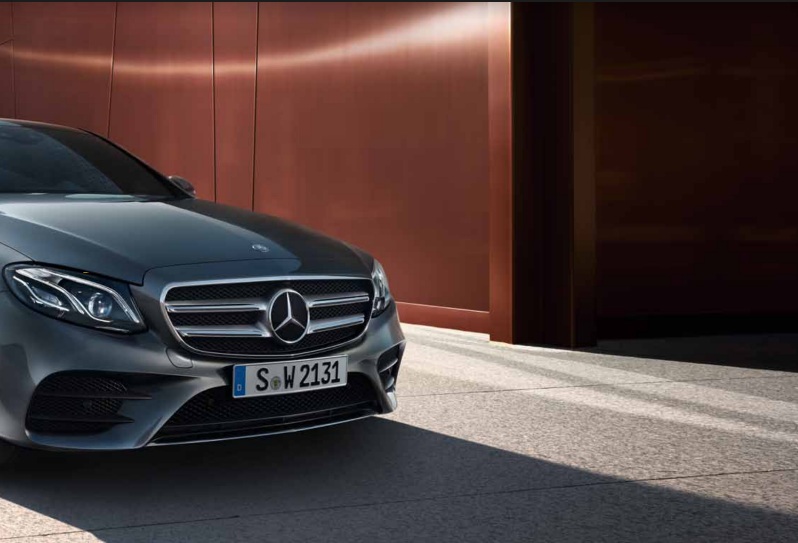 Overall it has a unique appearance that defines the royal class and also offers customization and trims as per your need.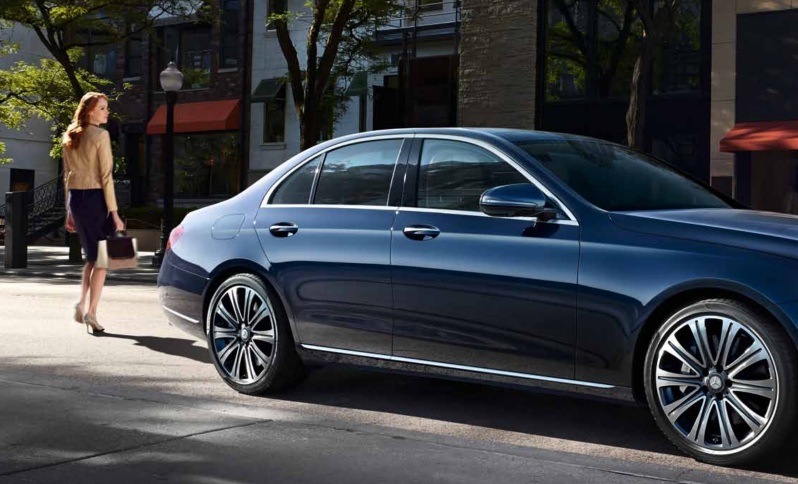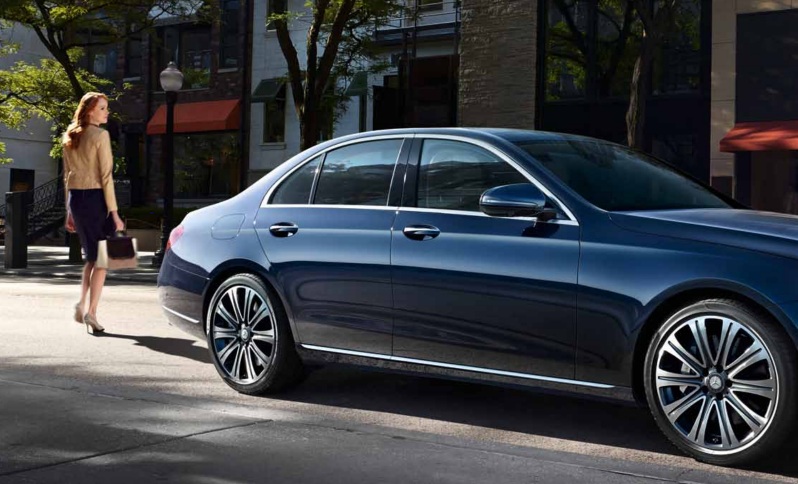 Interior
The interior of Mercedes E-200 reflects a modern interpretation of luxury. Featuring a deluxe feel that is tangibly exclusive with high-quality appointments, visibly innovative with the new optional Widescreen Cockpit incorporating two 31.2 cm (12.3″) displays.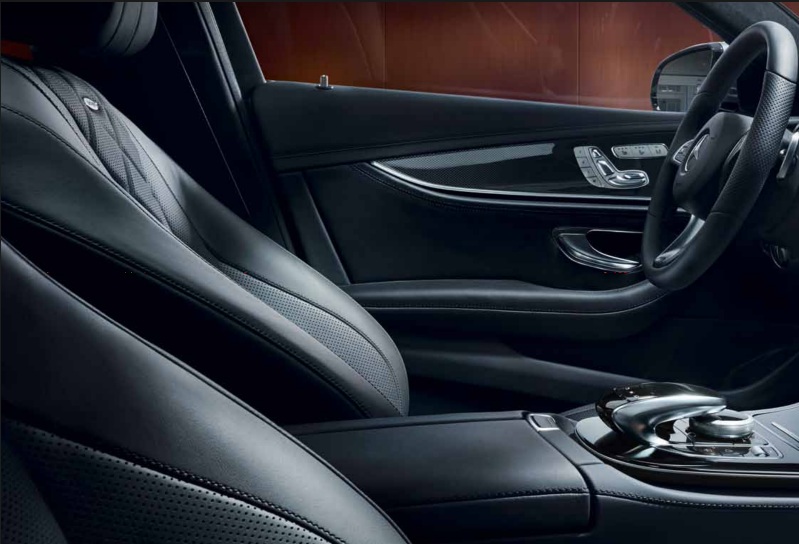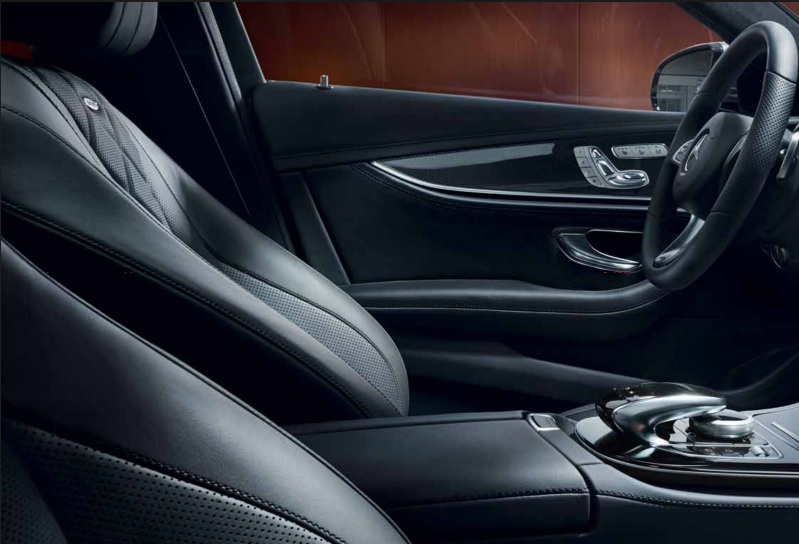 It offers luxury seats with ARTICO man-made leather alongside 3-spoke multifunction steering wheel in black leather and trapezium-grain aluminum trim. The seating provides sheer comfort to the passenger as a trademark of the luxury saloon.
Even you can keep in touch with the world in a thoroughly relaxed manner by means of the new touch control buttons on the steering wheel.


Driving Intelligence & Riding Experience
With driving assistance features Intelligent Drive, Drive Pilot, and cutting-edge technology systems, the car gives top notch car riding experience. These features will give you a real ease at the driving seat whether you're on the highway or any other track.
The ride comfort plays a major role in the new E-Class! A number of innovations in this car enable the passengers to feel relaxed even after a long journey. A multitude of innovations contribute to achieving this goal. The feel of joy and relaxation one experiences by riding Mercedes E-200 is completely unparalleled.
Safety Measures and Driving Assistant Systems
The safety and driving assistance features help and guides the driver towards the destination safely. Mercedes-Benz Intelligent Drive features a 360° sensor technology can scan your surroundings for an accident-free driving.
World's first PRE-SAFE® Sound and optional PRE-SAFE® impulse side pushes the driver and front passenger into a more favorable position in case of a side crash.
The Drive Pilot automatically maintains a correct distance from vehicles ahead even if your car is clocking a speed of 210 km/h. This relieves the driver's workload, as the Distance Pilot DISTRONIC avoids the need for the driver to brake or accelerate in normal driving scenarios.
BMW Pakistan to Introduce Cheaper Models in Local Automotive Market
Engine
The advanced diesel engines on board the new E-Class are more powerful, agile, and economical. An intelligent generation of engines, such as the 4-cylinder 1991cc engine on board with an output of 135 kW (181 hp) and peak torque of 300 Nm, redefines the meaning of efficiency.
It can travel 0-100km/h in 7.7seconds having a top speed of 240 Km/h. In combination with the 9G-TRONIC automatic transmission (world's first 9-speed automatic transmission), every journey is raised to a new level.

Price
The price of this E-Class Sedan E-200 (W213) starts from PKR 11,995,000 and promise a luxury par excellence.
What do you think of the new Mercedes E-Class? Let us know in the comments below & stay tuned to Brandsynario for more news & updates.