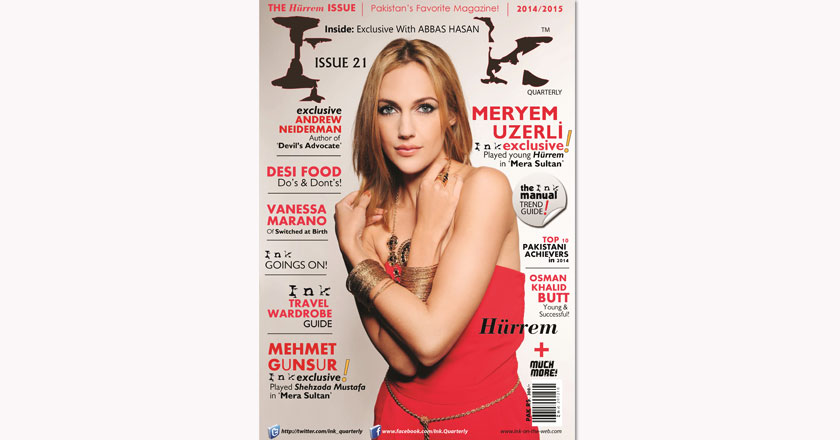 254 views

The star of the series 'Mera Sultan' Meryem Uzerli has for the very first time graced a Pakistani magazine to do her interview.
Ink magazine for their annual issue has covered the interview of Hürrem Sultan aka Meryem Uzerli which is due to be in the market by 18th December 2014.
The cover of this annual issue features Meryem clad in a hot pink dress, with a completely different look from the one in Mera Sultan.
Ink's editor Fariha Rasheed on sharing the cover of Ink's upcoming issue said,
"I am quite proud of and excited about this specific issue of Ink which is all set to launch in the market in a few days. Sharing the cover with my facebook connections."
Meryem's excitement for the cover was also self-evident when she shared it with her millions of fans on facebook,
The exciting annual issue features a list of the Top 10 Pakistani Achievers of 2014, as well as features on how to style for winters with tips given by top female celebrities, how to travel in style and the do's and don'ts of preparing Desi Foods.
You can stay in touch with ink over here.