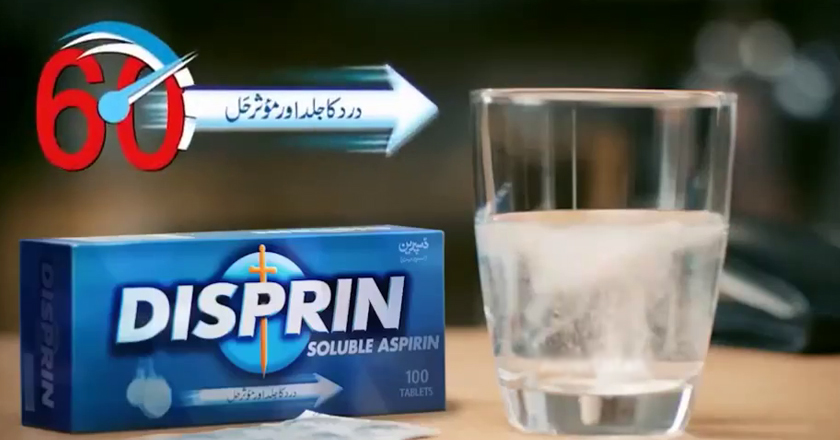 By Pashmina Zulfiqaar Ali
After Shaista Wahidi, it's time for Mehwish Hayat to promote Disprin Soluble Aspirin.  Disprin is best known for quick and effective results for all kind of pains.
Conceptualized by Manhattan International, the ad film's production has been done by Diagram Motion Pictures.
The ad, being the most viral content on social media in the last two days has achieved mixed reviews. If repeated a number of times in a given time slot , the ad can become irritating but it does get the  'Sar Dard' message across effectively and has a lasting impact.