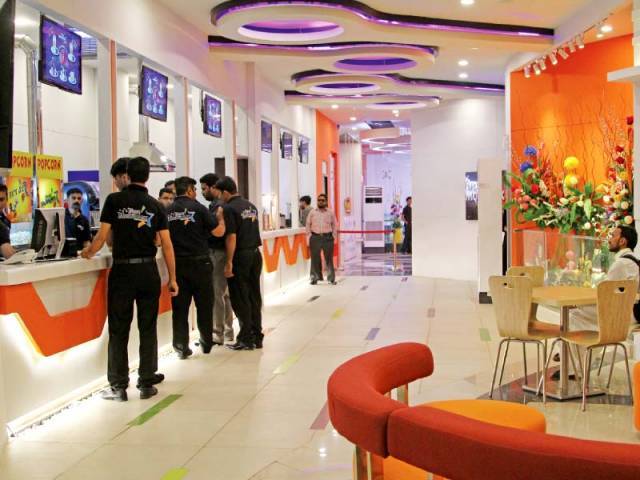 The city of Karachi has its fair share of cinemas. Unfortunately most of them are concentrated in one particular area. The people residing in other areas find it inconvenient to commute a long distance to watch their favorite movies.
Aiming to address this issue, one of Karachi's largest shopping centers, Millennium Mall, just opened up a Mega Multiplex. The key location of the mall makes it accessible to everyone living in adjoining areas like Gulshan Iqbal, P.E.C.H.S, Gulistan e Johar and North Nazimabad to name a few.
The Multiplex, offering both 2D and 3D, opened its doors to the public on Friday, April 15th with the much in demand Bollywood flick 'Fan'. At present, the cinema, located on the third floor of the mall has two theaters functional.
One theater has a capacity of around 137 people with a screen 10 X 25 in size. The second one is slightly smaller with a capacity of 70 people and a screen size 9 X 18.  The management plans to add one more screen in the next six months.
The tickets for the cinema is set at Rs. 500/- regardless of the theater or movie.