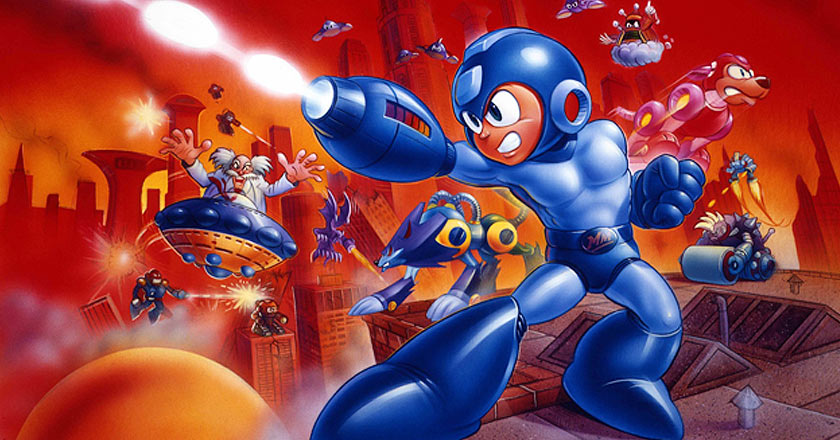 Mega Man animated series is all set to debut on TV in 2017 as announced by Capcom. One of the most popular and iconic video game character by Capcom, the Mega Man™ franchise has spanned over 130 games on multiple platforms.
The iconic blue cannon wielding robot has been a favorite of gamers throughout the years and is one of the most celebrated video game character in the world.
It should be noted that apart from guest appearance in video games like Street Fighter X Tekken and Super Smash Bros, there haven't been any new Mega Man games lately.
In fact, Capcom has dumped a number of games in last few years which include Mega Man Universe and Mega Man Legends 3. Also some re-releases have been done, the most recent being  Misadventures of Tron Bonne on PSN last month.
In the past, there have been two popular Mega Man animated series, namely Mega Man and Mega Man: Upon a Star which aired in the early to mid-1990s and spanned several seasons.
The animated series will arrive synced with the 30th anniversary of the character. Dentsu Entertainment USA in partnership with Man of Action Entertainment will develop this animated series.
The series is said to consist of 26 episodes and will be released globally.
As per the terms of the deal, Dentsu Entertainment will be entitled to the worldwide broadcast and licensing rights of the Mega Man animated TV series. Man of Action on the other hand will write, create and executive produce the animated series.
Man of Action Entertainment is known for its creation of the popular characters of Generator Rex and Ben 10. In addition Man of Action has written and created characters for the Disney/Marvel Academy Award winning animated feature film Big Hero 6. Man of Action's team consists of Duncan Rouleau , Steven T. Seagle , Joe Casey and Joe Kelly.
The official release for the animated series was also accompanied by a statement by Man of Action writer Duncan Rouleau. Rouleau expressed excitement on being a part of the Mega Man animated series.
Rouleau's stated "The 1990s 'Mega Man' TV series was cool and different than other series targeted at kids during that time," he said. "Mega Man is a character that is even more relevant for today's kids and we are really looking forward to creating something new that still respects the long tradition of the character."
Yuichi Kinoshita, President and Chief Executive Officer, Dentsu Entertainment USA, Inc stated: "We are very excited about the opportunity to introduce an all-new Mega Man to loyal fans and kids. Having a celebrated character from Japan reimagined by Man Of Action is the ideal project for Dentsu Entertainment USA."