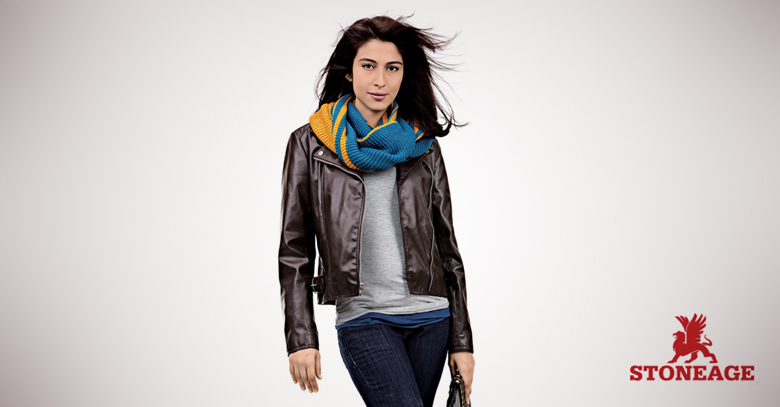 Meesha Shafi is the new face of StoneAge's winter collection.
The 31 year old singer, actress and model has starred in all three movie fraternities the country is aware of, which are; the Pakistani Lollywood with Waar, Bollywood with Bhaag Milkha Bhaag and Hollywood with The Reluctant Fundamentalist and upcoming project named The Tournament of Shadows.
Moral of the story, Meesha Shafi is a distinguished name of modern day Pakistani industry. Stone Age has not had an outstanding year themselves, with their last campaign was gunned down by advertising critics they have made a rather safe effort to ensure their surge in the rising Pakistani fashion industry.
The winter collection from StoneAge seems a drift from replicating CK, Versace and DG to now creating a separate name for themselves again. Meehsa looks strikingly charming with a subtle elegance that is a little rare to the superstar's persona. The fashionable dive compliments the StoneAge clothing just fine.
Stoneage is a part of Crescent Bahuman Ltd, one of the country's leading denim exporters boasting a clientele as versatile as Levi's®, Mustang, Bensherman and Xpress Ltd.
StoneAge launched its first branch in March, 2006. Ever since then the brand made a notable name for itself in denim trends in Lahore, Islamabad and Karachi.
StoneAge currently owns more than 20 outlets in the country; with their flagship store at MM Alam Road, Lahore.