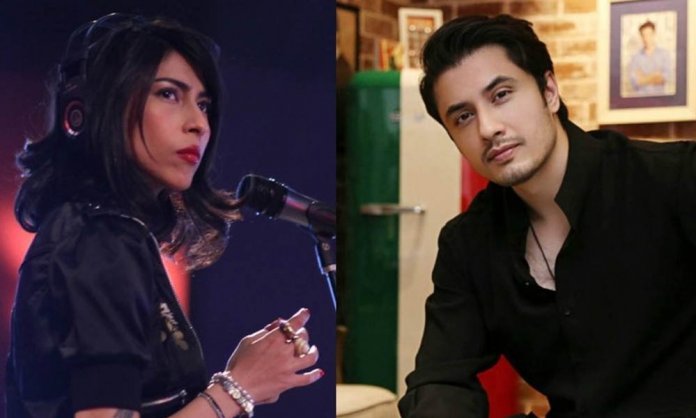 If you had thought that things were finally settling down between Pakistani singing sensation Ali Zafar and Meesha Shafi, then you are in for a surprise! The controversy of the latter accusing the former of sexual harassment shows no signs of dying down.
It seems that even though the two celebrities have decided to take matters to the court, the fans of the two just cannot remain silent on the matter.
Ali Zafar-Meesha Shafi Jamming Session Video Leaked on Social Media
Apparently, tempers are still ignited, fingers are being pointed and questions are STILL being raised.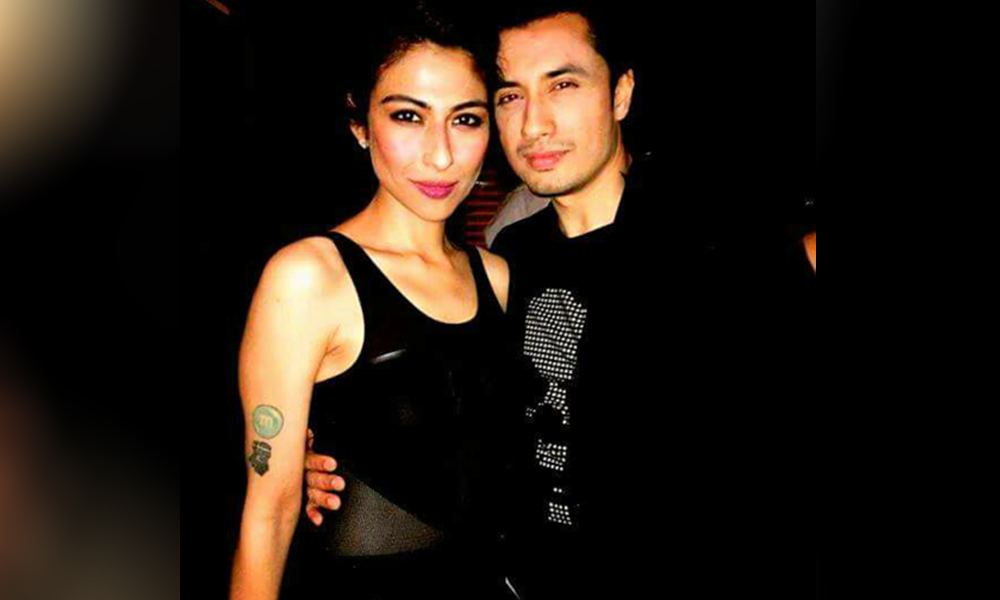 Amidst this online war, Meesha Shafi ended up getting attacked again in a classic case of a die-hard fan who cannot accept anything negative about his favorite icon, Ali Zafar.
In a tweet, a keyboard warrior roasted Meesha by questioning her allegations towards Ali.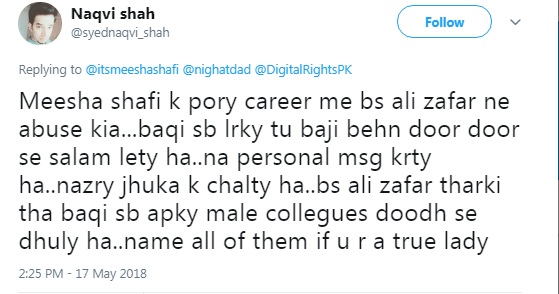 This question raised the hater apparently got the better of Meesha who chose to reply to the user with a tweet of her own.
In a heated reply, she responded that it was not just her but others too who had been harassed by the Kill Dill actor.
Yes only he harrassed me but he didn't harass me only. Get it?
Yes only he harrassed me but he didn't harass me only.

Get it?

Half a dozen other women coming forward not enough for you all? How many will it take? Please share a number. https://t.co/7h3AxMnk2l

— MEESHA SHAFI (@itsmeeshashafi) May 17, 2018
Well it seems that Meesha is not backing down from this battle and is choosing to speak out on the matter instead of remaining quiet.
However, it seems that sexual harassment is not faced just by the females in this glamorous world of Pakistani media.
In a shocking revelation, Pakistani model, Mujahid Rasool recently posted online about how he and other aspiring male artists in the industry have to deal with constant pressure by big names in the industry for sexual favors.
Pakistani Male Model Exposes Famous Photographer Of Harassment!
What did you think of Meesha Shafi's reply? Let us know in the comments below.
Stay tuned to Brandsynario for more news and updates.