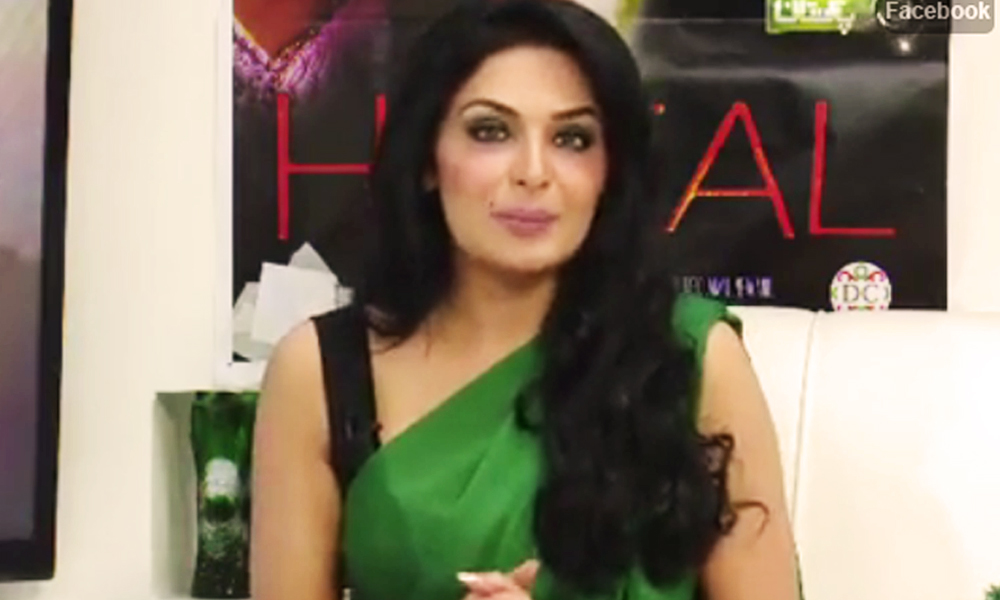 Our very own controversy queen, Meera jee never fails to entertain us; come what may, the actress somehow manages to always stay in the limelight. This time again, the actress shot a promo for her upcoming exclusive morning show interview on NEO TV but she just couldn't get the words right and ended up feeding our humour instead.
Watch the exclusive video footage from the promo shoot of Meera's upcoming morning show on Neo Television Channel below:
[dailymotion id="x416d6g"]
From the outburst at the Nadia Khan show to constantly blaming the actress Mahira Khan for her career downfall, the scandalous Meera has astounded her fans and audiences time and again and ever seemed to care.
Watch promo from another show on NEO TV:
https://www.youtube.com/watch?v=iZGtKusKP0k
Meera will soon be seen in Pakistan's first psycho-thriller non-commercial film, 'Hotal', starring veteran Bollywood actor Om Puri. The movie revolves around the abortion issues; it shows how female birth is neglected in some areas. The topic of the movie notifies an important yet serious message for the people.
Stay tuned to Brandsynario for more!