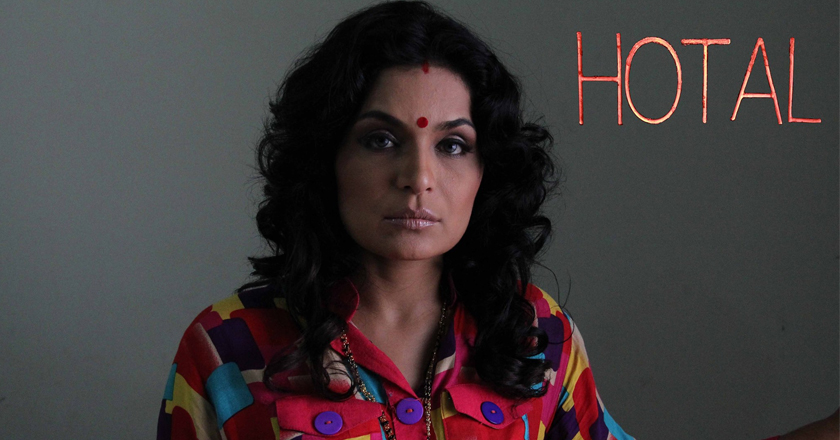 One of the most controversial faces of Pakistan, Meera is all set to make another Bollywood appearance in what could be the first ever Hindi feature film shot outside Bollywood.
The movie titled, Hotal, is a psycho-thriller feature film which is scheduled for a nationwide release on 13th March 2015.
Watch the trailer here: 
The movie is written and directed by Pakistani director Khalid Hasan Khan who is a graduate of the New York Film Academy.
Hotal is the first Hindi feature film that has been filmed outside Bollywood. The  cast of the movie is mainly made up of Pakistani actors. The story revolves around a hotel stay of a character named Kashika which is played by Meera. During her stay Kashika meets her 'unborn' sister. Apart from Meera the film also has Jasmine Sandlas Song 'Mombatti'
While speaking to the The Hindu the main lead Meera talked about the film according to her "The film gives out a social message. It depicts what a woman faces and touches sensitive issues like abortion, gender discrimination and superstitions"
The Hindu appraised the movie Hotal which it described as a bold attempt that will help grow Pakistan's film industry and encourage it to be "more creative and orginal"
The movie won the Best Film and Best Actress (Meera) at the Delhi International Film Festival, which helped the movie gain more popularity. The film according to Mr.Khalid also has a global distribution deal.
The New York Film Academy also recognized its Alumni Khalid Hasan Khan through the following tweet
Producing Grad Khalid Hasan Khan Making Waves in #Pakistan with 'Hotal' http://t.co/zovmtZVzIZ pic.twitter.com/KilyNYkaTn
— NY Film Academy (@NYFA) January 6, 2015
Will  Meera's this comeback be different from her past contervorsial projects? Let us know about your thoughts by commenting below.