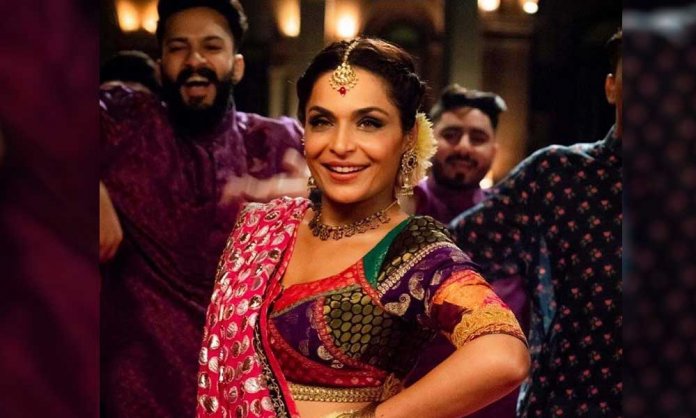 Film star Meera complained about receiving threatening phone calls prior to the re-release  of her super hit movie Baaji in Pakistan.
Meera received a lot of appreciation from her fans for her charming performance as Baaji making her come back to the silver screen a success.
The actress opens up about the threatening calls in a video message to her fans, asking for protection from the government of Pakistan.
She further emphasizes that her life is in danger and she is unable to travel to her homeland because of security issues.
Watch the video here:
https://youtu.be/xcaleYXzg3c
Meera has a way of staying in the limelight with her eccentric carefree nature. We saw her traveling across the USA and updating her fans about her enjoyable days.
Check her posing with fans at New York Time Square
Look how happy she is here!
She also shared the news of Baaji the film releasing again on her Instagram!
"
I am so excited about the release of the full song of Gangster Guriya! I hope you like my performance. And don't forget to see 
@baajithefilm
on the big screen again from December 6th."
She also visited Quetta for the promotion of the movie just before the calls!
"I am very excited to go Quetta for a special screening of @baajithefilm tonight at Weplex Cinema. Director Saqib Malik will also be joining me! Quetta here I come! "
We wish Meera jee comes back to the country safe and sound as we would like her to present at the Baaji film screening. Have you guys watched the movie before? Will you be going to watch Baaji in cinemas this time? Tell us in the comments below.
Stay tuned to Brandsynario to know all the latest happenings