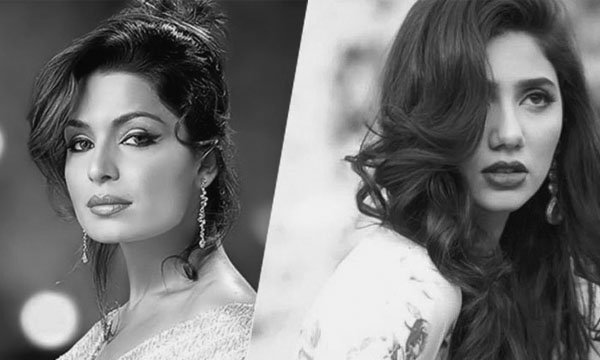 Once again, the controversy queen Meera Ji has indirectly blamed the Raees actress Mahira Khan for her career downfall. She thinks that there are some people in the film industry who are playing dirty politics.
According to a local report, Meera opened up about her forthcoming directorial debut Oscar. She is also playing the lead role in the movie; Meera announced this project a few months ago. Her father has now revealed that shooting for Oscar movie is complete and they are approaching a few Indian professionals to visit Lahore to discuss the project details.
Pakistani Actress Meera Issued a Non-Bailable Arrest Warrant!
Meera's father Sarwar Shah also shed light on his daughter's efforts to make this project a mega success. He unveiled that Meera attended linguistic training from US, Germany and France to improve her dialogue delivery.
Oscar Movie is a project by Meera Films and Media House, opened by Meera last year when directors and producers refused to cast her in their movies. She started this production house to give opportunities to the emerging talent in the industry.
Meera holds the opinion that there are certain people in the industry who are working against her, involving in dirty politics and snatching away projects that were initially meant for her.
"I was the first Pakistani female actor to make waves in Bollywood. I even earned many awards there and proved my talent. I always preferred good quality work and my entire career is proof of this but I do blame some elements for instigating 'dirty politics' in the film industry," Meera says.
It's not the first time Meera speaks of politics and the key projects being stolen from her. In the recent past, she has directly accused Mahira Khan of plotting against her.
It will be interesting to see how Mahira Khan reacts to this accusation. Will she simply keep ignoring Meera's allegations the way she has done in the past? Let us know in the comments below!
Stay tuned to Brandsynario for more updates.