McDonald's is surrounded by numerous controversies all over the internet. They have been bashed for serving expired meat to using shoe chemicals.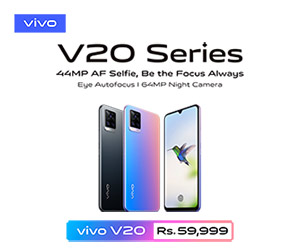 Thus to improve their overall brand image, McDonald's introduced its global 'Our Kitchen, Your Kitchen' Open Door Program 2015, which presents a closer look at the high quality of food and services in all its branches globally.
For the very first time in Pakistan, McDonald's provides a chance to every individual to come inside their kitchen and witness its burger making process. This is also an opportunity to judge the quality of food they provide.
The Open Door Program has been running in the US, Canada and Australia since October 2014, on the social and digital media platforms as well as a major PR effort. A recent video showing the iconic golden fries being made at McDonald's was also part of this campaign.
Following the global marketing campaign to make its food production more transparent, 'Our Food, Your Questions' – McDonald's Pakistan is allowing customers to ask questions related to any issue they suffer from McDonald's food or service.
This inspiring worldwide campaign is a response to various issues faced by the McDonald's, the world's largest fast food hamburger chain, regarding starting from how the restaurant treats its workers, to the food quality they provide and even cruelty to animals.
They also released several videos displaying the amount of ingredients used in few dishes for instance fries. Now here comes another giant campaign 'Our Kitchen, Your Kitchen'.
The registration can be done at www.mcdonalds.com.pk (for Pakistanis). All you need to do is book your tour and visit McDonald's kitchen. The website also features online virtual kitchen tours.
Below is the OOH display board in Karachi:
The campaign 'Our Kitchen, Your Kitchen – Open Door Program 2015' has been promoted through out of home campaign, social media videos, and outdoor digital display board.
Watch the video here