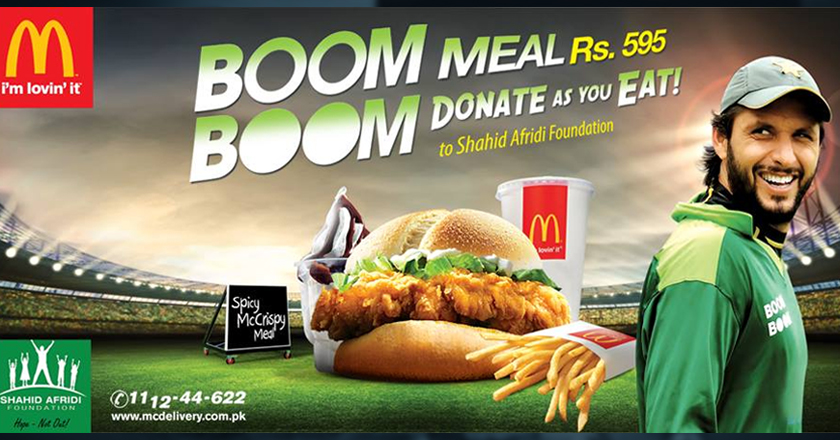 McDonald's Pakistan has certainly is definitely doing its CSR right!

Their latest value meal offering is called "Boom Boom Meal" and proceeds collected from this meal will be donated to Shahid Afridi Foundation.

Shahid Afridi Foundation has been created by the Star player himself and it aims to promote education, health and skills for under-served communities.

To celebrate the ongoing cricket craze, McDonald's Boom Boom Meals have been lunched for limited time. The deal includes Spicy McCrispy Chicken Delux Burger, Fries, Drink and an Ice Cream.

McDonald's has launched the meal as part of their proactive approach towards charities and sponsorship.

This initiative is another step towards their unwavering commitment to social responsibility. The objective is to contribute to a good cause mutually with their consumers.
Shahid Afridi, on the other hand is the face of a lot of mainstream brands like Pepsi and Head & Shoulders as well. Yet here it's his charity foundation which is being promoted.
Let's see if the concept and the deal fares well with consumers or not.