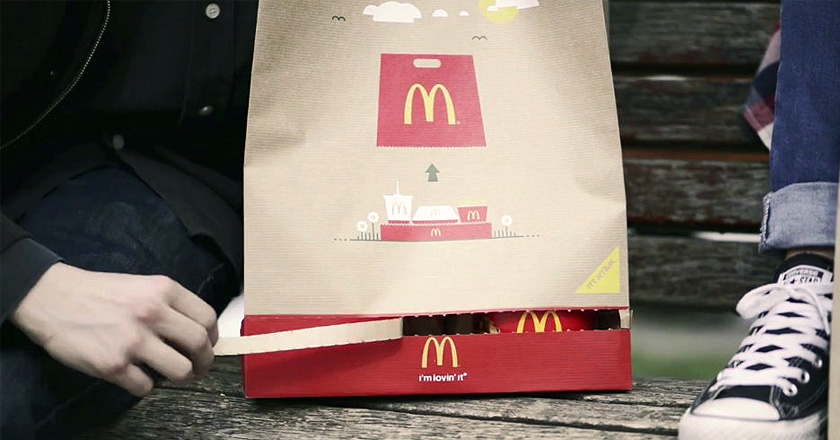 The world's largest burger chain, McDonald's, with 68million consumers in around 119 countries, is home to loads of delicious calories.
It has recently come up with one of the most innovative ideas that takes care of the biggest problem fast food lovers face – they have no place to put their food after taking it out from the bag!
McDonald's has designed a new paper bag that has a tear-away strip near its bottom, which, when torn off, reveals a strong built-in serving tray.
The bottom of the tray is made from reinforced card-board, and is not only eco-friendly and recyclable, but it can also hold a large-sized meal without bending or collapsing.
The idea was initiated and developed by McDonald's Hungary, in collaboration with local advertisement agency DDB Budapest. 
So if you wish to savor a big juicy BigMac with large fries on your office desk, or in the car, and not go through the pain of oil marks on your bench or car seats, this innovation will help you enjoy every bit of your meal – without being scared of dropping your french fries on the floor!
Here is how the new bag/tray looks: