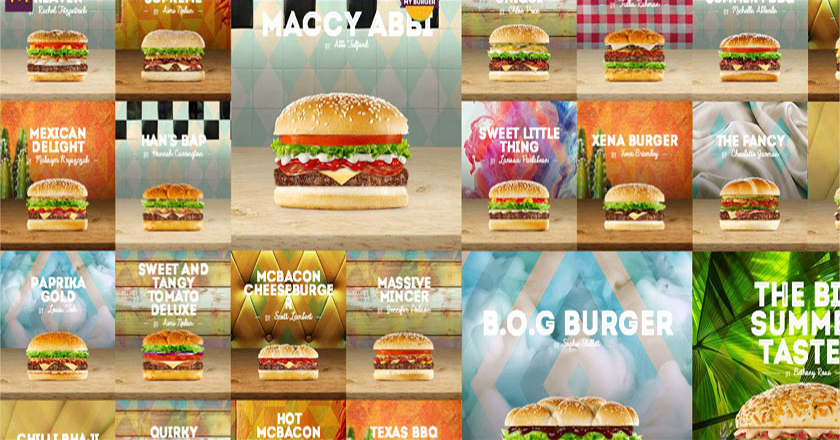 By Arub Shaikh
McDonald's just gave its McFans another reason to love the chain – A Create Your Own Burger App!
For the first time ever, McDonald's UK along with agency Razorfish and Cartelle, collaborated to introduce an application where fans were able to create their ideal burger with over 80 ingredients.
This is not the only highlight; they got a chance to give it a descriptive "personality" along with an exotic name and share it on Facebook. Ah, the wonders of technology. 
The competition functioned in three steps:
Build the buzz
This is where fans' social skills came alive.  They were asked to grab maximum votes in order to increase their chances of winning.
The Test Kitchen
Once the voting stops, the creators of the top twelve burgers will be invited to the Test Kitchen to perfect their burgers with the help of the professional chefs. The expert panel will then choose the five best burgers.
The Winners
McDonald's will serve the winning burgers every week, during the course of five weeks in UK. Everyone will have the chance to try these new creations out at the McDonald's outlets. 
With its creative app, McDonald's just gave its customers a chance to be creative with the food they love.