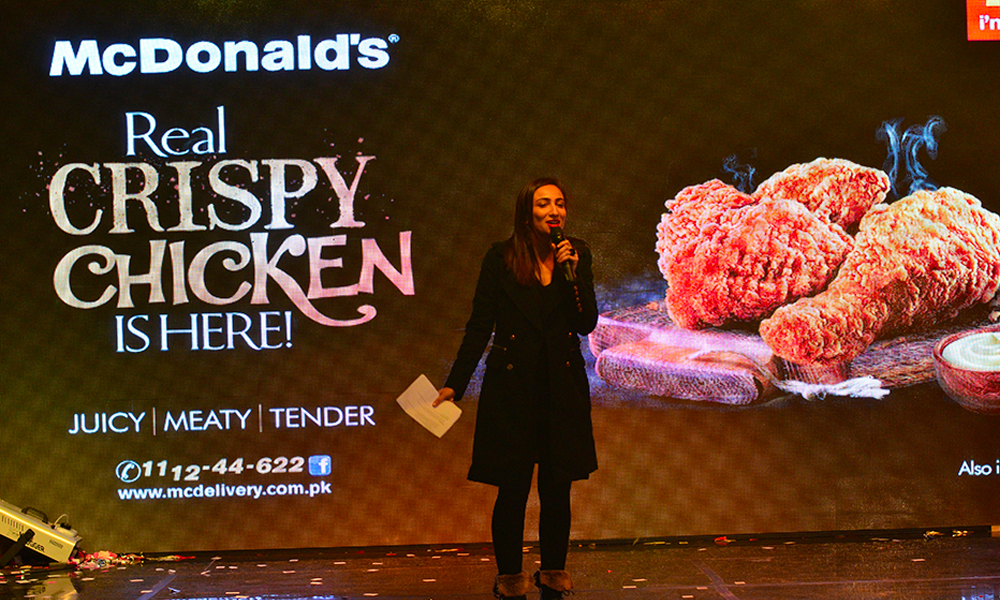 Famous for its scrumptious burgers and fries, McDonald's Pakistan, is a nationwide favorite. We particularly enjoy the delicious cup of hot chocolate of a chilly winter's eve. But that isn't the only exciting item on the menu. Recently McDonald's Pakistan added a new variety for its customers – Real Crispy Chicken.
The new addition to the menu comes with two options, Real Crispy Chicken and Real Spicy Crispy and is available nationwide. The customer reactions have been stupendous. In a country where foodies rarely get a chance to eat real crispy chicken, this is a treat.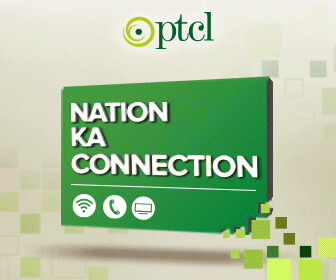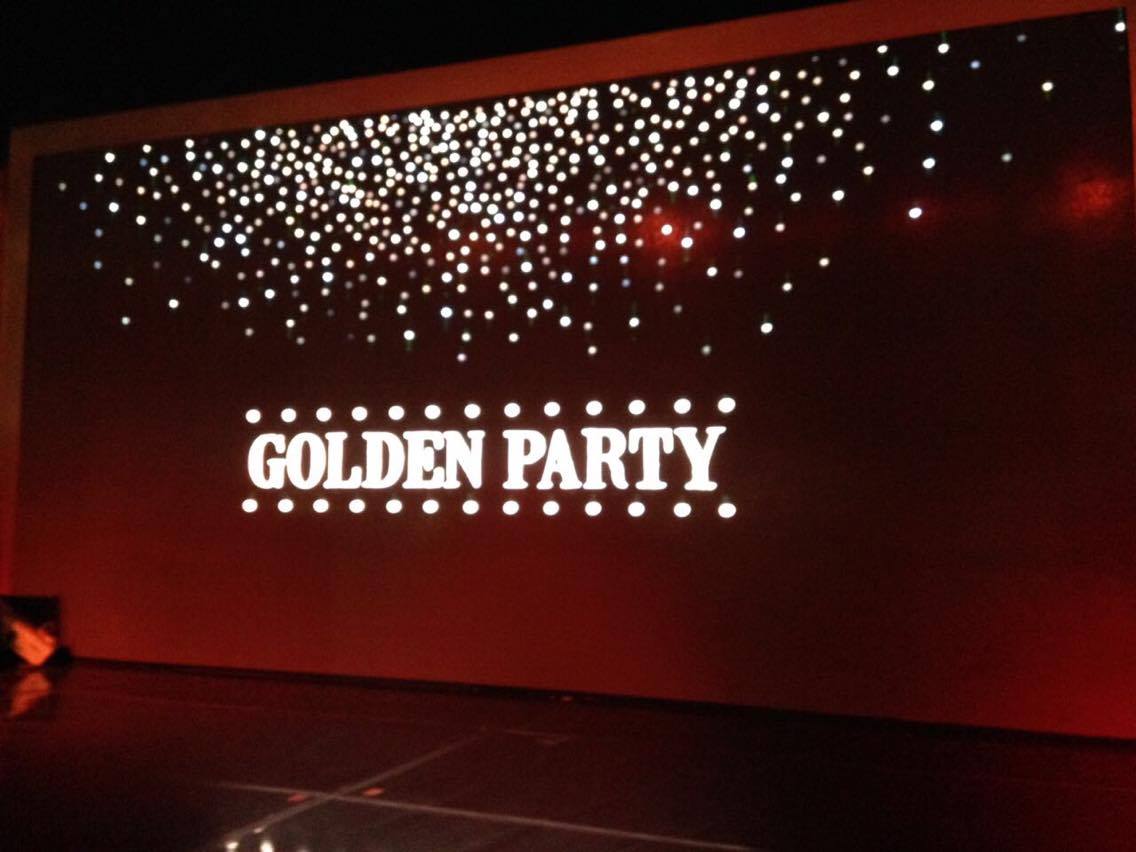 After receiving such a positive response, McDonald's Pakistan celebrated the success with a Golden Party. The event was attended by celebrities and foodies with lots of good food to go around. There were those who got to try out the real crispy chicken for the first time. And there were those too who came just to have the delicious item again. Both agreed that the newest addition to the menu was as juicy and tender as promised.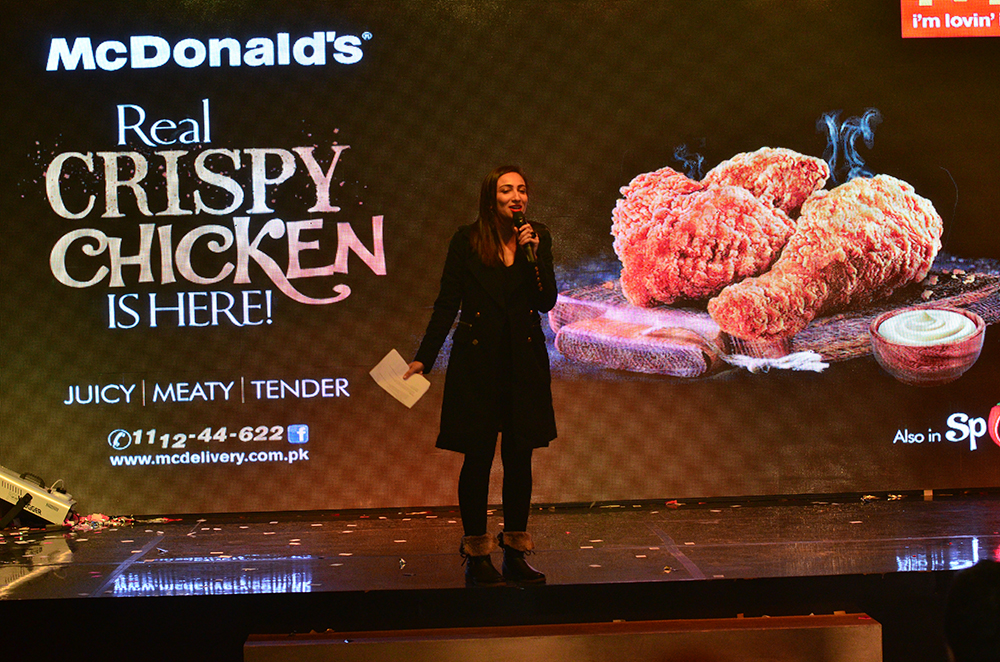 The event hosted by Anoushey Ashraf, started off with a very well-choreographed chicken dance performance, the music of which was extremely catchy and made everyone at the event groove. After the performance, the guests couldn't help join in and danced along to the beat.
The event was attended by celebrities such as Sumbul Iqbal, Sara Khan, Shamoon Abbasi, Omer Shehzad, Saima Azher, Asif Rehman, Kiran Khan, Zainab Raja, Mariyam Khalif, Tipu Sharif, Muzna Ebrahim, Ghana Ali, Faheem Abbas and Nausheen Shah.
Mr. Jamil Mughal, Director Marketing and Development, McDonald's Pakistan then said a few words, over the success of the new item and took questions from the guests. Questions like is the item a permanent addition to the menu and the secret behind the juiciness of the chicken were raised.  Finally, a grand dinner was served for the guests of the night.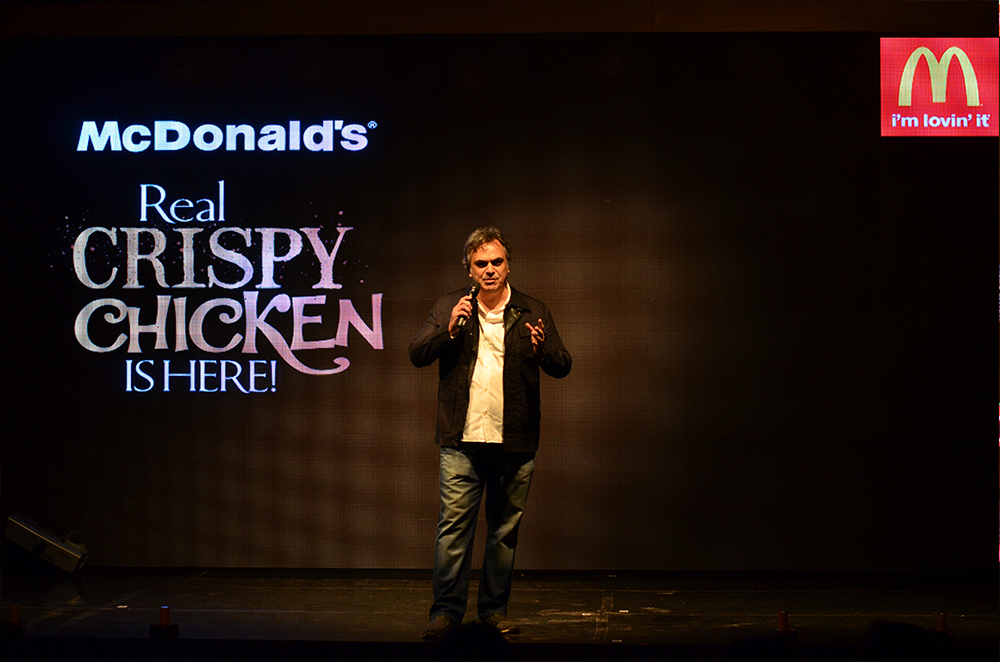 The photo booth was also a great attraction. All the guests, celebrities and bloggers alike were seen having fun around it, with cute little props to get their picture taken.
The newest TVC for Real Crispy Chicken was also unveiled and the guests were the first to see it before it going on the air.
Watch the TVC below.
Both the variants of the new addition Real Crispy Chicken and Real Spicy Crispy are highly recommended. If you are a fan of crispy chicken, you must order. Just log on to  www.mcdelivery.com.pk and order away!
All in all the fun event hit all the right notes delighting everyone who attended.
For more pictures and videos of the event please log on to https://www.facebook.com/McDonaldsPK