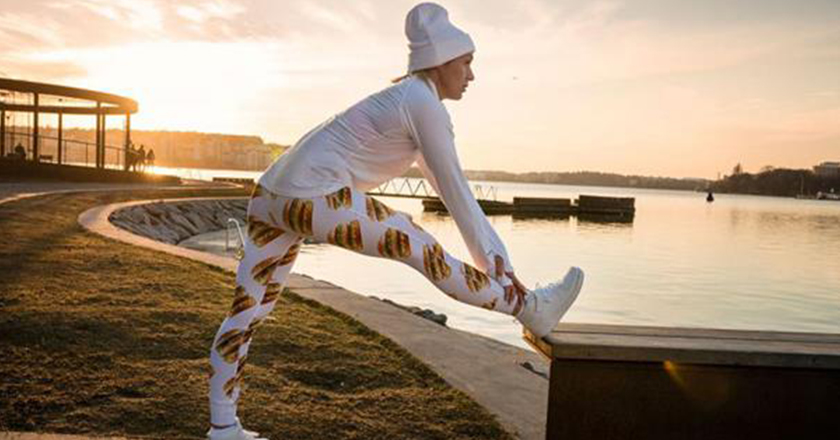 Who knew snacking could turn into a wearable trend?
McDonald's recently has taken a bite at the uncertain and launched a collection of clothing and home-ware which features their signature Big Mac Burgers.
This range consists not only of bed sheets, wallpapers and pet clothing but even gumboots, raincoats and Big Mac-patterned matching thermals.
The collection has been launched, in Sweden this week, in celebration of the latest "Im Lovin' It 24" campaign by McDonald's. 
The print itself features the statement Burger, Big Mac on a white background. Take a look at some pictures of various people adorning the clothing, as well as a cute dog covered in the burger print.
This line will be showcased in a fashion show at Stockholm.
The products will be made available for sale on online platforms only. The products are priced from approximately$50 to $100. The revenue earned will be donated to Ronald McDonald House Charities.
According to spokesperson for the brand, "We're proud of the Big Mac – the most popular burger in the world and the most popular burger in Sweden. Millions of Big Macs are sold in Sweden every year and the burger has a lot of fans. This is why we've chosen to sell Big Mac products exclusively in our own web shop."
In the past, model Cara Delevingne and singer Katy Perry have donned the McDonald's themed clothing, apart from that the famous fashion label "Moschino" has also adopted McDonald's brand inspired fashion lines.