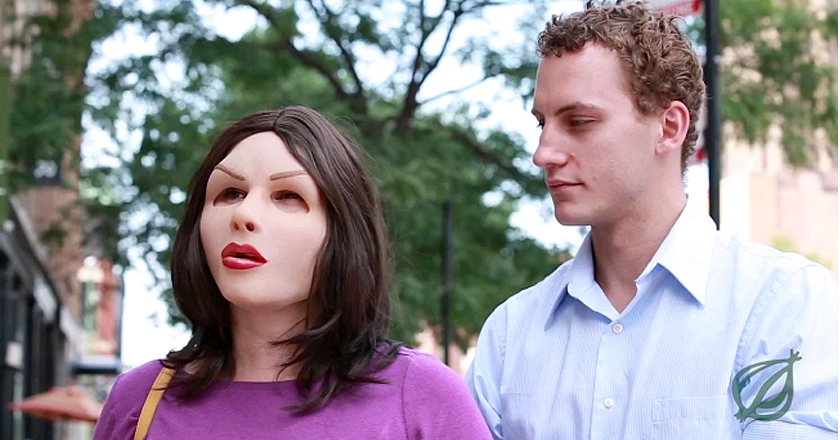 By Zoya Anwer
Maybe she is born with it. Maybe she is just plastic.  
If anyone is thinking to holler at the cosmetic industry for making myraids of too many skin products, here is a video which will act as your mic.
Made by the famous American satire news site, The Onion, this video is a rip-off of the leading cosmetic brand, Maybelline.
The video seems so real that many people didn't take it as a hoax.
Titled, "Maybelline Introduces New ideal-Woman Rubber Mask to Use In Place Of Makeup" the video starts with women wearing a mask which appears to be a horrible and distorted portrayal of "ideal" beauty standards.
The masks have no variation whatsoever and even a dark skinned person is shown wearing the mask which is very fair.
The latex covering mask already has a well-toned fair skin, red pouty lips and in the words of the "Director of Marketing",
Also Read: #StoptheBeautyMadness: 17 Shocking Images that Defy the Definition of 'Beautiful'
"Instead of spending hours each morning applying multiple cosmetics products, now women can simply roll out of bed, grab their stunning latex polymer beauty mask that has been molded to accepted standards of female beauty, and stretch it snugly over their face and hair."
The women are wearing the masks to get under the fake skin and are very happy about it.
The video basically aims at all those cosmetic products that are minimizing the originality of beauty amongst women who apply various creams, foundation to reach the superficial idea of beauty.