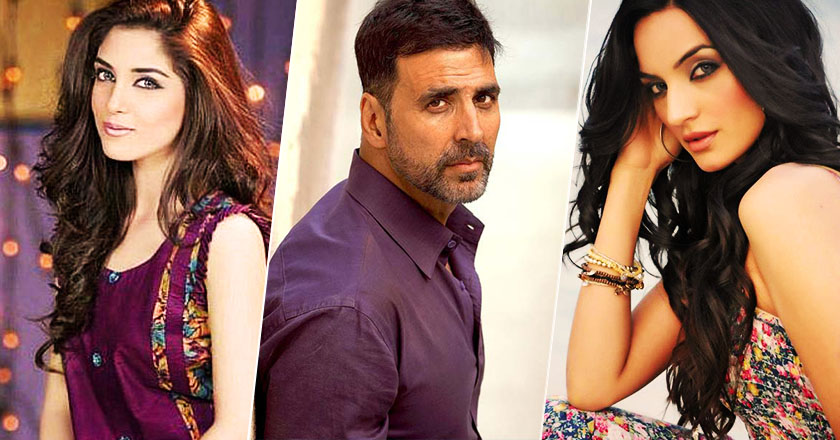 Bollywood calling! But the question of the day is, who exactly from the Pakistani industry, is getting that call? A rumor has been going around that our very own, Maya Ali and Sadia Khan, might finally be heading to B-Town. There is however, a catch- only one of the 2 actresses will get that ticket.
It seems that the love and demand for Pakistani actors is on a constant rise on the other side of the border, ever since our stars have flown to Bollywood. The Mann Mayal actress, Maya Ali or the face of Khaadi, Sadia Khan, could be next to enter the Bollywood film industry.
Although the gossips flying around escalated to the point where it was a done deal with Maya Ali, for the upcoming Bollywood movie 'Ikka' starring Akshay Kumar.
However, while talking to HIP, she clarified, "I haven't signed any Bollywood film as yet. As I previously said, I have certain limitations, which I must keep in mind. I've earned a great deal of love and respect from my followers in Pakistan and I would never do anything to let them down," Maya clarified. "I was approached for a film and I had met the male lead (Akshay Kumar) and the makers on my trip to India. It is surely in the process, but nothing is concrete as yet."
Sadia Khan also shared her thoughts regarding the Bollywood opportunity.
"Their attitude was so welcoming and open. It's a character of a London-based empowered documentary filmmaker. I am honestly obliged, intrigued and grateful for such an offer. In today's time, only Mahirah Khan has been a true ambassador to the nation and I hope to enter the same calibre. My limitations are pretty much the same as Maya's. There's a party song similar to Jumme Ki Raat in Salman Khan's Kick, which I'm not comfortable doing and that's the only thing I'm negotiating with them for."
While one must assume that the two stars might turn into arch rivals in the fight to grab the role, it sure is the other way around with the two actresses, as they keep the competition healthy and friendly.
"Akshay Kumar is currently on vacation out of India, and will get back to us in a month or so. Maya Ali is a great friend of mine. We stayed at the same hotel and went sightseeing together as well. She's an amazing actress and I wouldn't mind at all if she gets the part," she added.
The film is all set to be shot this August with a tentative release date somewhere in 2017.
Momal Sheikh's Bollywood Debut Movie 'Happy Bhaag Jayegi' Trailer & BTS Shots Revealed
Stay tuned to Brandsynario for more updates.