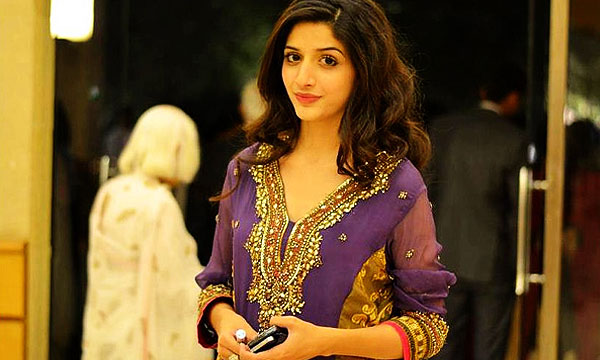 Mawra Hocane has told Shaan Shahid in no uncertain terms that her love for her country and her people doesn't need his approval, in yet another controversy surrounding Bollywood movie, Phantom.
After Saif Ali Khan's controversial statements regarding the ban of his movie Phantom in Pakistan, a number of local celebrities, including Hamza Ali Abbasi and Shaan Shahid, lashed out against him at social media networks.
Read more: LHC Bans Indian Movie Phantom in Pakistan!
Following the enraged posts, Mawra Hocane went on a tweet spree to defend the anti-Pakistani movie, requesting people at both sides of the border to say no to hate, only to spark another controversy.
Her comments were not well-received by veteran actor, Shaan Shahid, who turned against the actress and started hashtag #BanMawra for her support for an anti-Pakistani movie.
Read more: Mawra Hocane Reveals Bollywood Movie Plans
Hocane, who is currently in Cape Town, shooting for her upcoming Bollywood movie, having not realized the sensitivity of the issue in her home country has now replied to the infuriated actor stating that instead of criticizing actors, he should act as a mentor for them.
[fb_embed_post href=" https://www.facebook.com/MawraHocanesOfficial/posts/1059013920776736″/]
Apparently, the actress had not even watched Phantom's trailer before tweeting #SayNoToHate tweets and stands by her stance that her country's dignity is way more sacred for it to be questioned by a movie or filmmakers. She also apologized to her fans for being ignorant about the content of the movie before tweeting, however, she sticks to her ideals of peace and love.
Read more: Phantom Movie Review: A Thumbs Down by Indian Critics
Mawra also accused Shaan of criticizing actors, including Ali Zafar and Fawad Khan, who work hard and leave their home to pursue their dreams in a foreign land, from the comfort of his own homeland. Worse, the young actress reminded the veteran actor of his "sleaziest of acts in Punjabi films" and accused him of not getting over "turning down Ghajni a decade ago".