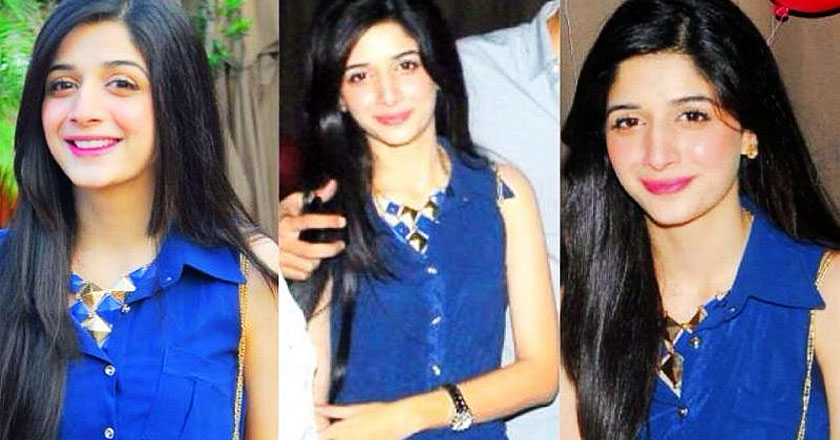 Following the footsteps of her sister, Mawra Hocane has decided to quit drama industry in order pursue a career in film industry.
The Fresh-faced beauty, who has starred in multiple dramas, is all set to head off to the glitzy world of Bollywood. She has recently confirmed, in an interview with Akhbar-e- Jahan that she has had two Bollywood movie offers however she has not made up her mind yet.
The actress is currently in Mumbai  to read the scripts of the two movies which she has been offered to act in.
Despite being uncertain of which filming projects she wants to take on board, the 23-year old actress is certain by now that she only wants to act in movies and not in television shows anymore.
Mawra's girl next door looks combined with her stunning acting skills have resulted in stellar performances in Yahan Pyar Nahi Hai,' 'Ek Tamanna Lahasil Si', 'Kitni Girhain Baqi Hain', 'Nikhar Gaye Gulab Sar' and 'Aahista Aahista.'
Television shows in which Mawra Hocane has acted have always had high ratings and her acting debut was back in 2012 in HUM TV's play "Mere Huzoor".
As a celebrity, she has a massive fan following, with about 70.8 k followers on her Twitter and 212 k followers on her Instagram.
Together with her sister, Urwa Hocane, the actress is the face of Maria B. Lawn collection 2015