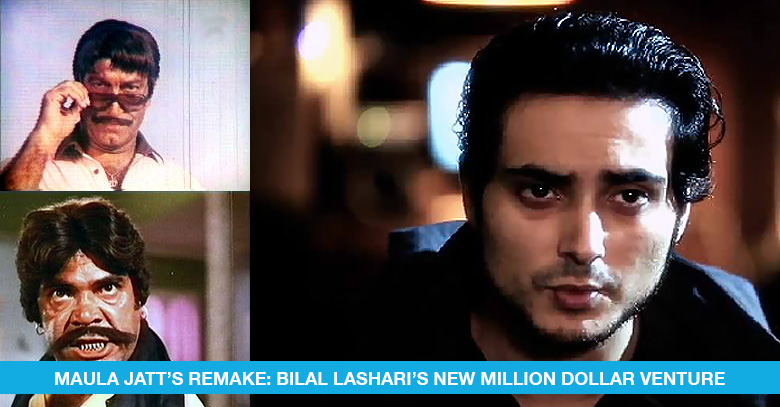 By Zoya Anwer
The record breaking director of "Waar", Bilal Lashari has finally revealed his upcoming new film project, "Maula Jatt" which will be a remake of the 1979 Punjabi classic film of the same name.
On the various stigmas attached with the typical Punjabi films regarding the action of "Gandasa", Lashari told the media, "This will be my take on Gandasa films which are blamed for the death of Lollywood."
The film has been in the pipeline and is in the pre production stage for the past good seven months. The director was waiting for the waves sent by "Waar" to settle down before announcing his new venture.
The film will also be co-produced by an American production house whose name is yet to be disclosed and like Lashari's previous film will have a million dollar budget.
With such an investment the risks will be very high because such films have failed to draw the crowds but Bilal Lashari is very confident and hopeful and is confident to showcase a "dark but stylized take on Pakistan's original film genre."
The film like the oldie would be in Punjabi and the settlement for copyrights has also been done.
As for now the director is on a lookout for new faces for the leading roles which can also be from the neighboring Bollywood.
After raving positive reviews of "Waar" the public has high hopes pinned to Lashari's version of "Maula Jatt" and thankfully this very motivation is what he is looking for.
For now let's keep our fingers crossed and wish him all the best for Jutt.