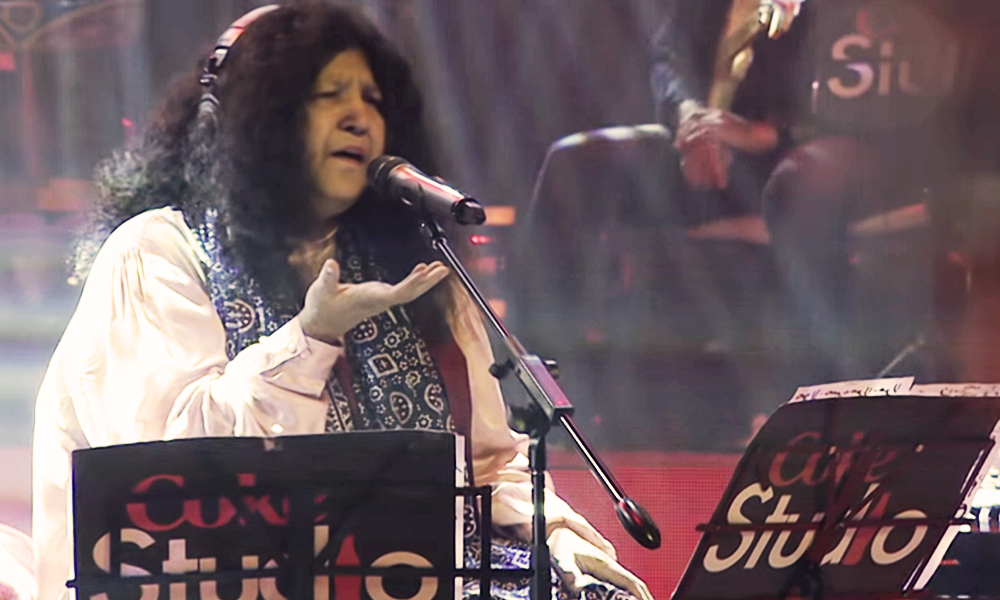 Abida Parveen's soulful rendition, Maula-e-Kull is a must-listen from the latest episode of Coke Studio 9. The music maestro recited this Kalam in her perfectly poignant vocals quite aptly!
Penned by Sabir Zafar and produced by Shani Arshad, the lyrics of this heartfelt kalam touch your soul. The expressivity of Abida Ji's vocals pierces through the song making the composition an unforgettable tune.
The enthralling voice of Abida Parveen captivates you and the classic raag just intensifies the impact of the track. The tune then infuses with the poetry of Lal Shahbaz Qalandar, Haidari-am, composed by Abida Parveen herself.
Watch the soulful rendition, Maula-e-Kull by Abida Parveen here:
Abida Parveen's first Coke Studio Season 9 track, Aaqa has already been released in two weeks back, alongside rising singing sensation Ali Sethi and received an amazing response. Listen to the song below:
Stay tuned to Brandsynario for more updates.