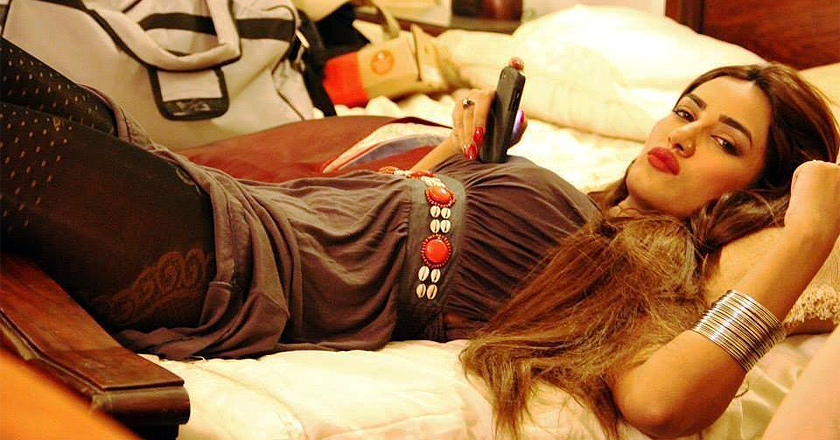 The evergreen national song "Dil Dil Pakistan" by the influential musicians Vital Signs will forever remain memorable and close to our hearts. Now the nation's controversial starlet Mathira has rolled her own version of the golden tune, deeming it as a tribute to the classical pop band.
In collaboration with Ary Musik, Khan has taken her place behind the mic and has also modeled, as usual, for her  number.
Watch Mahira's Dil Dil Pakistan video here.
[dailymotion id="x339p8q"]
Apparently, Khan didn't think twice before ruining our beloved classical tune. Her bland vocals poorly combined with contemporary electronic beats has resulted in a cringe-worthy remix of the song which is , hands down, Pakistan's most coveted national tune.
While the video should have been high on patriotic sentiments, it only shows Khan crooning and sashaying to her own jingle.
Check:  Mathira's New Songs: Butter Jawani & Jhoota Part 2
This is the same Dil Dil Pakistan melody that was ranked as the third most popular song in BBC World Service International Poll in 2003 and has always been dear to every Pakistani.  Mathira, surely, failed to do justice in honoring the harmony, like it truly demands!
What do you think about Mathira's attempt at singing Dil Dil Pakistan? Share your views in the comments below.