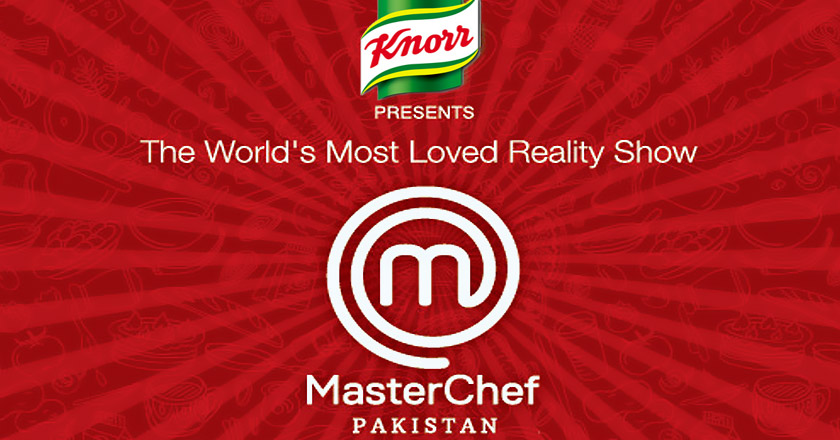 One of the most reputed and loved international television cookery show, MasterChef which led the country to a food frenzy has been nominated for the esteemed 19th Asian Television Awards (ATA).
The show has been nominated in the Best Adaptation of an Existing Format category making it the first the Pakistani reality show to be selected for an international accolade.
Other nominations in this categories are: Asia's Next Top Model Cycle 2 from Hong Kong, The Brain from China, Junior MasterChef Swaad ke Ustaad from India, The Apprentice Asia from Asia, The Voice of the Philippines from Philippines, Trinny & Susannah's Makeover Mission from India and Murphy and Kanika from Singapore.
ATA acknowledges the hard work of determined individuals in media industry across Asia. MasterChef is among the 239 nominees selected across 38 categories spread to over 13 countries, according to the official website of ATA.
ATA has reached about 28 million family units in over 10 countries including Hong Kong, Malaysia, India and some Middle Eastern and Asian countries as well as it has been televised on prominent channels of the region including STAR World, Channel [V] and FOX International Channel.
The frontrunner is expected to be announced at the Awards gala ceremony which will be held in Singapore on December 11, 2014.
The show is a competition between several amateur chefs who are whittled down through a number of individual and team-based cooking games and weekly elimination rounds, the show is based on the original British version of MasterChef.
The judges' panel in the MasterChef show comprised of Chef and Executive Asst. Manager Khurram Awan of Movenpick Hotels Karachi and celebrity Chef Zakir Qureshi and Chef Mehboob Khan.
It is certainly a big achievement for the whole team of MasterChef Pakistan and we wish them all the best.
Do you think our media industry should promote such adaptations of international shows and up the ante for channels to televise them?