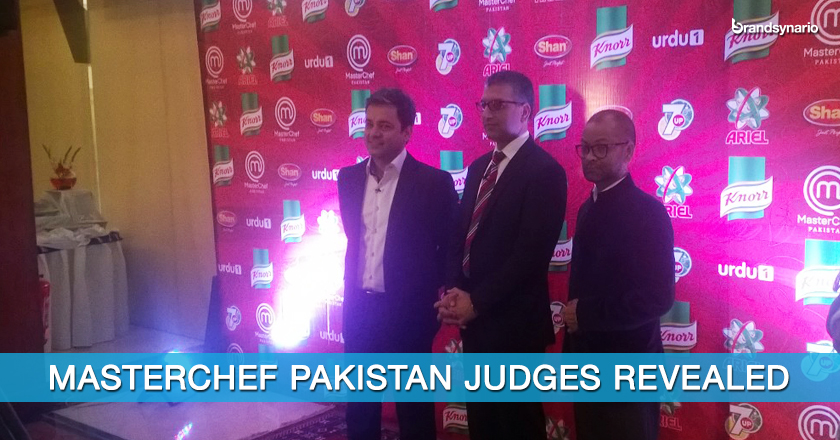 One of the most awaited reality show, MasterChef Pakistan revealed its esteemed panel of judges which includes:  the very talented Head Chef of Serena Hotels, Khurram Aiwan, the candid celebrity chef Zakir Qureshi and the master of healthy food, Chef Mehboob Khan
The media event, held yesterday at Awari Towers Karachi was hosted by prominent media personality and food enthusiast, Sidra Iqbal.
Muhammad Zakir Qureshi commonly known as Chef Zakir is a famous Pakistani television chef, host, hotelier and food personality who has appeared on cooking programs on Indus TV,Hum TVand Masala TV.
He is an expert on Pakistani cuisine as well as international cuisine. Zakir is also the proud owner of two popular restaurants: Clifton Grill Restaurant and Shan-e-Mughlia Restaurant.
Chef Mehboob Khan hosts the popular health cooking show 'Good Healthy life' on ARY Zauq.
With auditions round completed and brand sponsorships in place, MasterChef Pakistan has set the stage to satisfy the culinary desires of the nation who lives for food.
Watch MasterChef's amazing trailer here: