By Arub Shaikh
After Pakistan Idol, Masterchef is the second global TV franchise to come to our national television and so far it has been quite a hit.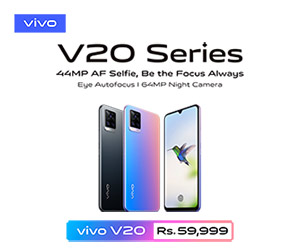 "MasterChef is not the most watched show. It is the most loved."
The show selected amateurs who had an intense passion forf cooking and turned one of them into a culinary professional.
All the participants, however, were provided a platform to be mentored under the industry's finest chefs through observation, practice and several challenges.
Since it was an adaptation of the most loved show worldwide being telecasted in Pakistan, the hype increased every day, throughout the 26 episodes that were aired.
The judges' panel comprised of Chef Mehboob, Chef Zakir and debuting Executive Assistant Manager of Movenpick Hotel Karachi, KhurramAwan.
They initially selected 50 contestants and then brought them down to 20 who were then eventually reduced to the top three contestants after weeks of individual and team-based challenges that followed eliminations.
After various predictions from the fans, the three participants that were able to get near the title were Ammara Noman, Gulnaz and Madiha Khalid. 
The contestants were asked to prepare a three-course meal at the end of the allotted time of three hours.
Although Madiha and Gulnaz gave  tough competition to Ammara, she grabbed the title with her Couscous Salad with a yummy, secret sauce as the appetizer, a perfectly cooked Salmon for the entrée and her hypnotizing cheesecake as dessert.
The first ever MasterChef Pakistan title was awarded to Ammara, a 33 year old housewife who never got a chance to finish her education due to an early marriage. A mother of four, she has always had a passion for cooking, which she proved to the judges and fans on such a huge platform.
"I always knew that someday I'd be standing in the gleaming MasterChef Kitchen. I don't know how. But I knew I'll make it to this platform."
Well-done Ammara.
Along with the grand title, Ammara was awarded a number of prizes including formal chef training from leading professional chefs, Rs 5,000,000 in cash and a chance to have her own cookbook published. Runner up Gulnaz was given Rs 1,000,000 and Madiha received Rs 500,000. 
MasterChef in Pakistan is not just any reality television show. Cooking was always seen as an activity that lonely and idle housewives performed. It was never celebrated nor was it appreciated on such a wide platform. It is indeed a form of art and this show has changed the perception in many ways.