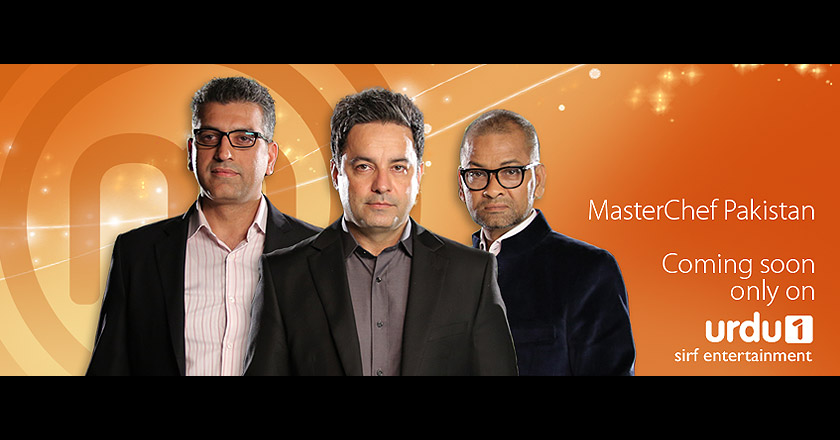 Swimming in a sea of clichés, idols and Turkish dramas, television in Pakistan doesn't seem very original these days.
However, since taking things in our stride is a specialty we possess, we have almost every time managed to rise up with even the senseless of all things (note: FRIENDS in Punjabi).
Now MasterChef is slowly grazing Pakistan's television sets with its 'spunky' yet 'marvelously shot' teasers, making us believe that WE can hold our own if we want to.
The commercial kick starts with heart pounding music enough to make you hold your fire, then makes a swift transition giving an awe-inspiring impression within seconds and leaves you wanting more (with wagging tongues).
With its clear-cut close-up shots exhibiting extreme precision and action shots of food which almost make the food look animated, it has left all our masalay-dar ads far behind in their desperation for approval.
Crisp yet tender, a solid approach with a desi touch and a flavor which can be almost tasted through the screen, MasterChef promises to serve inspiration with unusual flavor.
With a show comprising of some of the greatest chefs in Pakistan namely; Chef Zakir, Chef Awan and Chef Mehboob and giving us a break from the traditional few, it will surely be a treat of ordinary people with extraordinary food spelling a recipe of success.
A show of this standard brings back faint memories of a similar themed show 'Kitchen Idol'; the brainchild ofMaya Khan back in 2012.
It was based on the same lines of MasterChef, however, concentrated more on the host then the contestants or the food itself.
Such travesties actually make you value good filmmakers, editors, concept and strategy implementers who can draw the fine line between a reality show of substandard quality with that of outstanding caliber making you believe that it is possible to own a show already making statements worldwide.
MasterChef is a cooking reality shows which started in the UK in July, 1990 and exploded like a volcano with its appreciation ranging far beyond borders.
Since then, it has been showcased in various countries such as Australia, Bangladesh, China, Denmark, Finland,Germany, India, Greece and the United States of America.
Now it's time for some mouthwatering television to enter the realms of Pakistan, and here's to hope that it will be nothing less than a delectable treat.