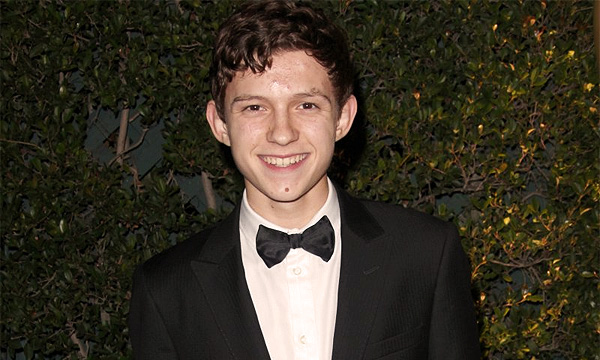 Tom Holland is all set to be the new Spider-Man! He will appear in the new Sony Marvel Films featuring the webbed superhero, a role that has been previously played by Tobey Maguire (in the Spider-Man trilogy) and Andrew Garfield (in The Amazing Spider-Man films).
Jon Watts, the director of the coming-of-age thriller Cop Car; which premiered at Sundance this year, will be directing the upcoming Spider-man.
With Tom Holland as the lead actor, the franchise is expected to hit the theatres in July 2017-but before that he will be first appearing in Marvel's Studios' Captain America: Civil War. The casting goal for the lead role of the spider-man franchise was to find someone young enough to fit the role through a series of high school drama and action.
Tom Holland, The Impossible actor, was selected for this role after some rigorous rounds of audition-known to take place in Atlanta on May 30th.
Almost 1500 boys from around the globe were auditioned amongst which some worth mentioning Asa Butterfield (the child star from Hugo and Ender's Game) test, Judah Lewis (a relatively newbie who will be seen in the Jean-Marc Vallee fall drama Demolition), Matthew Lintz (who will be seen with Adam Sandler in this summer's Pixels), Charlie Plummer (who had a recurring gig on Boardwalk Empire) and Charlie Rowe (a British actor who appeared on Fox's short-lived Red Band Society).
The auditions took place in the presence of Marvel head manager Kevin Feige, former Sony head and now the Spider-man producer Amy Pascal and Civil War directors Joe and Anthony Russo.
Initially, Sony and Marvel decided to recast Peter Parker aka the spidey, since this would be entirely shot in high school. But given the previous performance of The Amazing Spider-Man 2, which earned $700 million worldwide, was quite low compared to the franchise's record of earning $891 million worldwide, therefore Sony decided to rejuvenate the franchise.
Therefore, when the decision to cast for the franchise came to the final two, Holland and Rowe, the studios asked the actors for a retest and selected Holland because 'his screen tests were special'.
Watts beat out the contenders for the position of the director of the upcoming film, such as Jonathan Levine and the team of John Francis Daley and Jonathan M. Goldstein. Sources say it was Feige who made the ultimate call regarding the new director.
"As with James Gunn, Joss Whedon and the Russo brothers, we love finding new and exciting voices to bring these characters to life," said Feige in a statement. "We spent a lot of time with Jon and find his take and work inspiring."
Tom Rothman, Sony Pictures Motion Picture Group chairman, said in a statement: "It's a big day here at Sony. Kevin, Amy and their teams have done an incredible job. The Marvel process is very thorough, and that's why their results are so outstanding. I'm confident Spider-Man will be no exception. I've worked with a number of up-and-coming directors who have gone on to be superstars and believe that Jon is just such an outstanding talent. For Spidey himself, we saw many terrific young actors, but Tom's screen tests were special."
Holland is handled by WME and Curtis Brown in the UK. Watts is handled by CAA and Greg Slewett at Bloom Hergott.
We are excited to see the duo together.