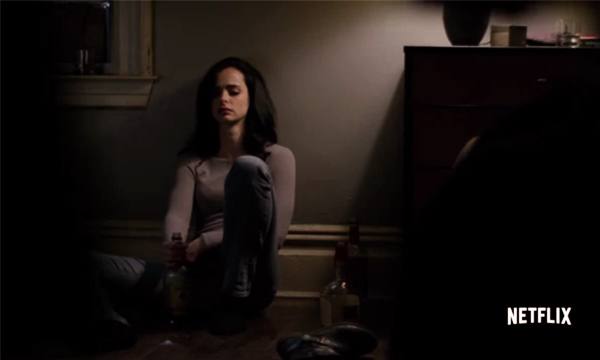 55 views
The first full-length trailer for Marvel's "Jessica Jones" series has been released. The new trailer shows a darker side to the Marvel comic series, with a strong emphasis on the heavy drinking and childhood trauma of Jessica Jones, played by actress Krysten Ritter ("Confessions of a Shopaholic").
Marvel's official synopsis explains: "After a tragic ending to her short-lived super hero stint, Jessica Jones is rebuilding her personal life and career as a detective who gets pulled into cases involving people with extraordinary abilities in New York City."
Viewers also see more of Jones's enemy Kilgrave (David Tennant) and her ally Luke Cage (Mike Colter), who has his own Netflix series in production.
Netflix will release all 13 episodes of the first season of "Jessica Jones" on November 22.