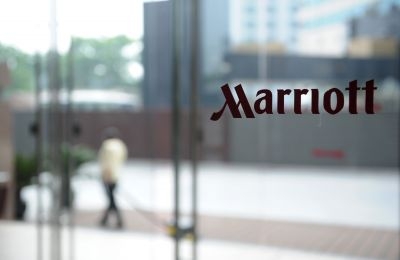 US-based Marriott International announced Monday that it will acquire Starwood Hotels & Resorts Worldwide in a $12.2  billion deal that will create the world's largest hotel company. The agreed merger unites Marriott brands, which include Ritz-Carlton, Renaissance and JW Marriott, and Starwood marks like Westin, W and Sheraton into a giant that operates 5,500 hotels spanning some 100 countries.
The acquisition will further Marriott's goal of boosting its presence in key emerging markets China and India, where Starwood is well-represented, as well as in Europe, executives said.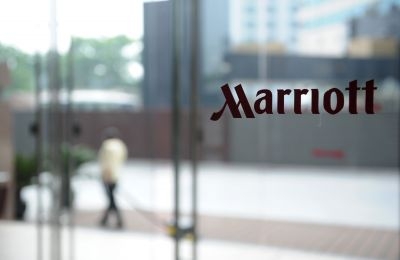 "The driving force behind this transaction is growth," said Marriott chief executive Arne Sorenson.
"To be successful in today's marketplace, a wide distribution of brands and hotels across price points is critical," said Adam Aron, acting chief executive at Starwood.
Both companies are also big players in North America.
The two companies had combined revenues of nearly $19 billion in 2014 and currently have about 1.1 million rooms worldwide. The combined company will dwarf number-two global hotelier Hilton, which has 4,500 hotels and 735,000 rooms.
Loyalty programs in focus
Wouter Geerts, travel analyst at Euromonitor International, said the union between two such large companies differs from other recent hotel mergers, which have seen big companies like Marriott buy regional players such as Delta Hotels and Resorts, a Canadian company.
A key question is the future of the two companies' customer loyalty programs, Geerts said.
"As brand loyalty remains important in the hotel industry, it can be expected that individual brands will change little in their offering and price level," Geerts said.
"The major impact of this acquisition for travelers will therefore be around the loyalty schemes of both companies. It has to be seen whether Starwood Preferred Guests will be swallowed up by Marriott Rewards/Hyatt Gold Passport."
Starwood's future has been a subject of speculation since Frits van Paasschen unexpectedly resigned as chief executive in February following a disagreement with board members over strategy.
Starwood in April announced it had hired investment bank Lazard to consider strategic options, including a possible sale of the company. Companies earlier discussed as possible buyers included InterContinental Hotels, the Chinese company Jin Jiang International and Hyatt Hotels.
Marriott said the deal would allow it to notch $200 million in annual cost savings annual in the second full year after closing. Starwood is expected to continue a program to sell company-owned hotels to franchisees, raising $1.5-$2.0 billion over the next two years.
Analysts said that Marriott could opt to divest itself of Starwood's underperforming Sheraton chain, but may also choose to invest in turning it around.
Starwood shareholders will receive 0.92 shares of Marriott International, Class A common stock and $2.00 in cash for each share of Starwood common stock, a joint statement from the companies read.
Starwood shareholders will separately receive about $7.80 per share from a transaction set to close prior to the Marriott-Starwood merger closing — the spin-off of the Starwood timeshare business and its merger with Interval Leisure Group, which has an estimated value of approximately $1.3 billion
Marriott chief executive Sorenson will lead the combined company, which will be based at Marriott headquarters in Bethesda in the US state of Maryland. The transaction is expected to close in mid-2016.
In midday trade, shares of Starwood were down six percent at $70.49, while Marriott was off 0.4 percent at $72.4.