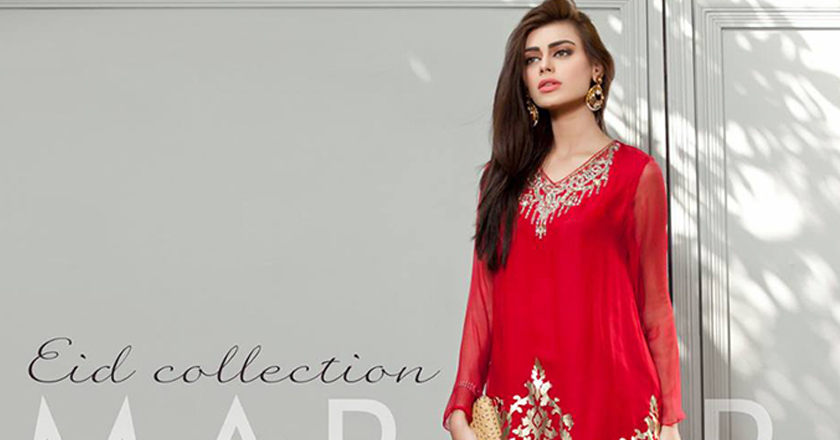 Maria.B., Pakistan's leading designer brand announces Eid collection 2014.
Due to the constant demand from their customers, Maria.B. has come up with their special Lawn and MARIA.B. embroidered Fabrics collection which will be available at all MARIA.B. outlets, nationwide and internationally, from July 5th and July 12th respectively.
Their Lawn collection features 10 unique designs which beautify embroideries on pure chiffon and jacquard woven lawn with silk dupattas available in 3 piece unstitched outfits.
For their 2014 Eid Mbroidered Collection, the brand has introduced 8 designs embellished with feminine silk embroideries and sequins on summery chiffons. The collection features tones of pastels and royal colours inflated with kundan and diamontee buttons incorporated in trendy 2 piece unstitched outfits.
Speaking about the brand's new Eid collections Maria Butt, CEO at MARIA B said, 'This is the first time that MARIA.B.as a brand is introducing a lawn collection specifically for Eid. Indeed our retail and design philosophy has always been to ensure accessibility and diversity of designs and to this end, both collections will be available across our 25 outlets in Lahore, Karachi, Islamabad, Faisalabad, Peshawar, Abbottabad, Mardan, Gujranwala, Multan, Sargodha, MandiBahauddin, Rahim Yar Khan and also at our upcoming outlet in Sialkot, as well online at our full-fledged e-commerce site, www.mariab.pk'