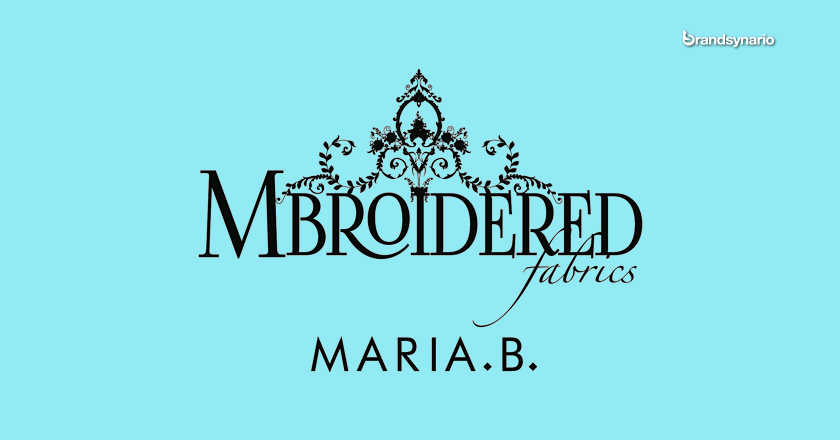 After the launch of Maria B's exclusive Silk Collection and limited Indian Pashmina Collection in 2013, Pakistan's prime brand has once again brought its users something exclusive to wear in silk under the name of their newest brand Mbroidered.
Mbroidered will be offering its exclusive wear's from 1st March 2014 at a few exclusive Maria.B's outlets and as well as on various leading outlets throughout Pakistan, UAE & UK.
Maria.B's new brand offers 15 different styles under the context of Chinese Pure Silk, grip and katan fabrics. The designs are based upon different prints that familiarize with animal, Ottoman, French Rose, Mughal embroidery and many other such exquisite selections that will only be offered by Mbroidered.
  Maria Butt, CEO MARIA.B was found shedding some light on her new brand, 
"My eponymous brand was launched 14 years ago with a vision to revolutionize and make accessible, women's retail in the country. Having first started with one small stitching unit in Lahore, today, we are fortunate to be Pakistan's most diverse designer fashion brand with prêt a porter, couture, formal wear, lawn, embroidered fabrics and cottons all within one affordable label. Our ethos has always been to provide multiple ranges of affordable designer fashion for women and in this same vein, based on the feedback of our patrons, we introduce our new designer embroidered silk, Mbroidered, as the first designer collection based in embroidered silks. With our new line, we endeavor to reveal new Mbroidered collections every 2 months and we look forward to introducing more brand lines, extension and innovations throughout the year."
The event announcing the new line of Mbroidered was attended by many renowned personalities of the media industry and was managed by Bilal Mukhtar Events while PR was handled by Lotus PR.
=Mbroidered will be offering two piece unstitched clothing's, presumably for a shirt and dupatta at a price range starting from PKR 8,000 till PKR 10,000.
To have a sneak peak at the new collection please visit Maria B's official facebook page or their website.