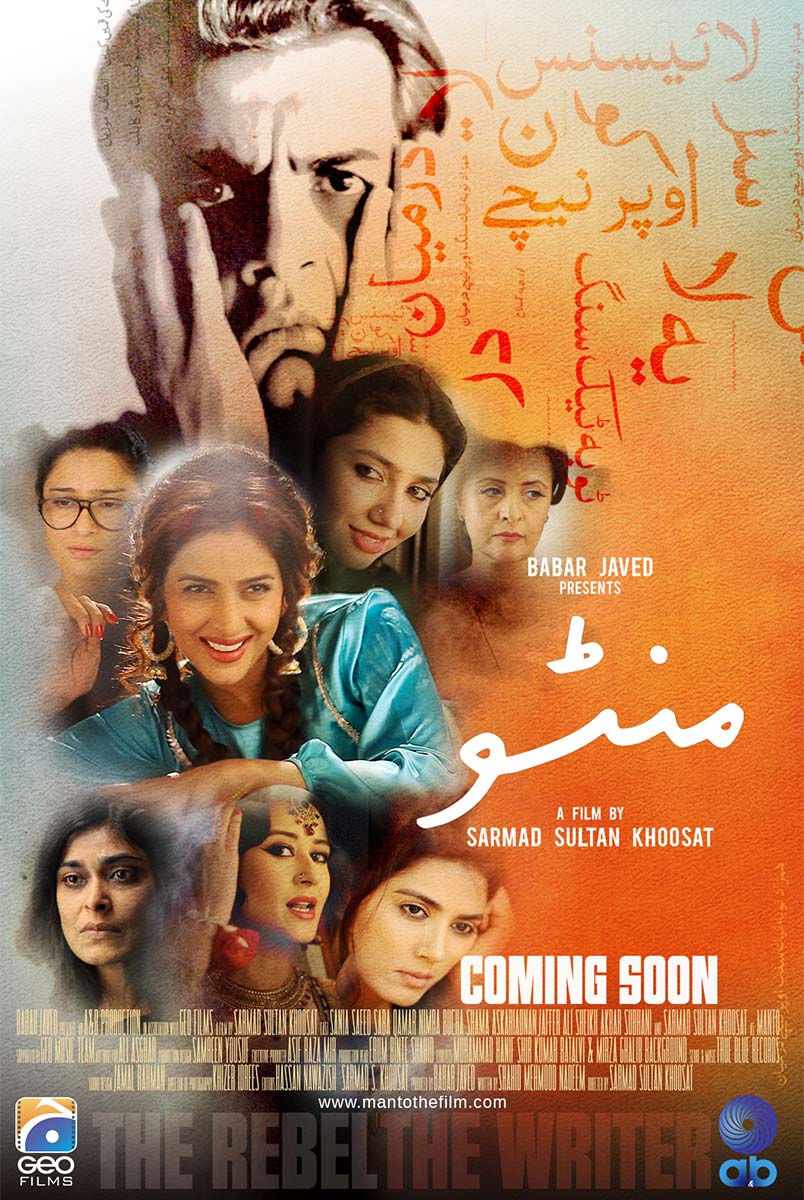 Sarmad Sultan Khoosat's magnum opus based on Pakistan's literary legend "Manto" is basking in box office gold. The movie is doing a booming business and has reaped a massive money totaling up to PKR 2.735 crore in just two weeks.
According to reports by Box-office detail, Manto recorded a growth of 90 percent last Saturday, with its numbers leveling up to 25 percent more in its second week of release.
With an overall breakdown of PKR 21.4 lacs on Friday, PKR 39.5 lacs on Saturday, PKR 36.3 lacs on Sunday and PKR 17 lacs on Monday, the movie boasted a whopping sum of PKR 1.142 crore on its second weekend.
Earlier, Manto's box-office reports revealed a handsome amount of PKR48-50 lac in its opening weekend.
Read here: Manto Pakistani Movie Collects PKR 50 Lacs: Box Office Report
Now with a grand total soaring as high as 2.735 crore, none will be able to stop Manto to cross around 3.25 crore worth of business by the end of its third week.
What's more, according to Dawn, Manto will be shown at the Washington DC South Asian Film Festival (DCSAFF) on 27th September. The shocking news is that the movie has already a sold out show of the director's cut of the film prior to its official screening.
Related: Manto Movie Review: Twitter Loves Sarmad Khoosat
Seems like Sarmad has cast an everlasting magic on the worldwide audience as the director and the leading actor of the movie. What more achievements are to land in Manto's basket, let's wait and watch!